The CAQ members will vote for an Article 1 into the party's constitution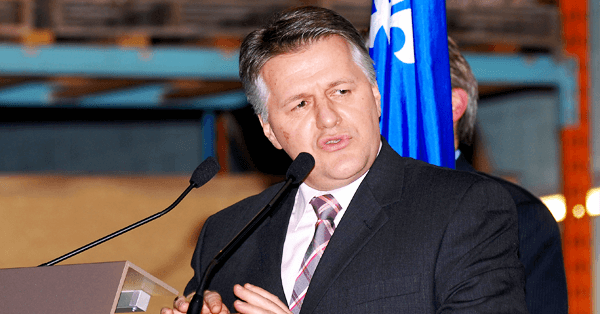 ---
10 November 2016
One year after revealing the main aspects of its nationalist position, the CAQ will give the opportunity for its members and supporters to vote an Article 1 in order to crystallize its position on the national question. This Article will be voted during the party national convention at Drummondville this weekend.
The CAQ wants to gain more powers for Quebec within Canada, and this is the only position with the potential to rally enough Quebecers and defeat the Parti Libéral du Québec in 2018, as Stéphane Le Bouyonnec – the party's president – reminded it.
"The CAQ is now an inescapable force in the political landscape of Quebec. Five years after its founding by François Legault, it is the duty of the party to set in stone now the raison d'être of our movement, i.e. to rally all Quebecers on an ambitious project that will allow Quebec to further advance and assert itself within Canada. What the Quebecers want above all is a political party that will make Quebec prosper and defend Quebec interests while staying within the Canadian federation.  Only the CAQ responds to their hopes", declared Stéphane Le Bouyonnec.
The president of the party expressed its confidence to obtain have not only the approval of the members of the CAQ but also the Liberals one who are disappointed by the defeatist attitude of  Philippe Couillard, and also of the PQ members who no longer feel in tune with the sovereignist movement. "After more than a decade of Parti Libéral ruling, we are convinced that we can do better for our economy, our education and our values. The only political party standing up for Quebec, is the CAQ", concluded Stéphane le Bouyonnec.
The wording of the Article 1 of the CAQ's political agenda will be submitted to the members of the CAQ reads as follows: "The Coalition Avenir Québec is a modern nationalist party whose primary objective is to ensure the development and the prosperity of the Quebec as a nation within Canada, while defending proudly its autonomy, its values and culture"