"Five regions are under high surveillance"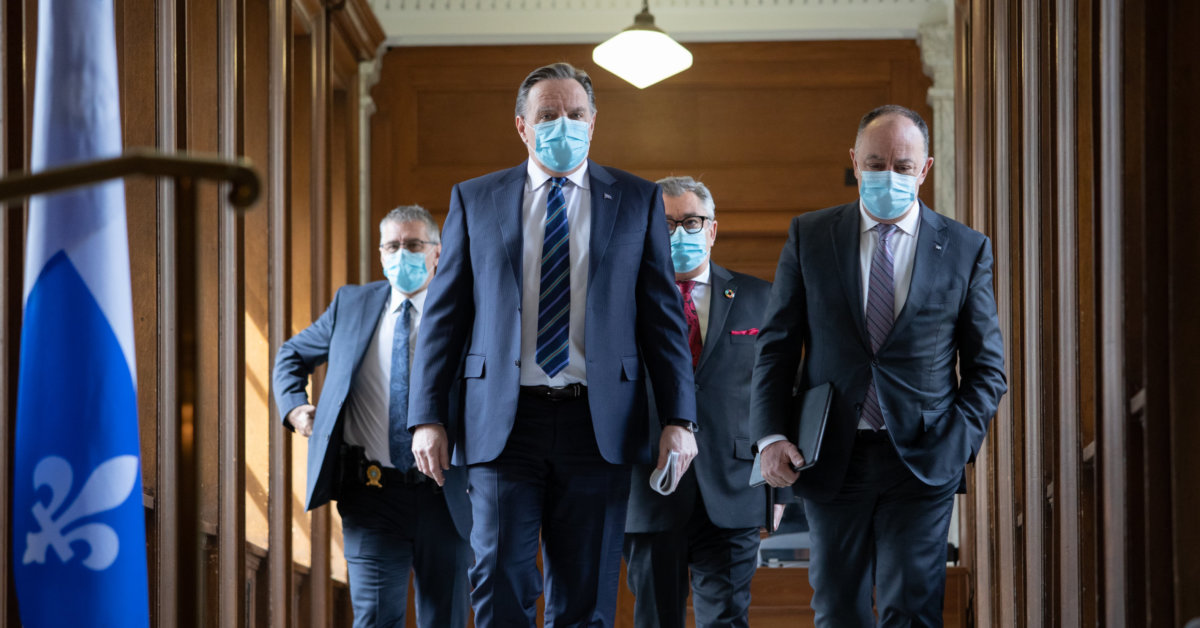 ---
30 March 2021
The Premier of Quebec, François Legault, reminded us today that, in the context of an increase in the number of cases of COVID-19 and the increased circulation of variants in Quebec, heightened vigilance and strict compliance with instructions are more essential than ever.
"We must remember that visits to homes are still prohibited. It is the adherence to this measure that concerns us the most. And with the long Easter weekend coming up, it's even more concerning. This is no time for family parties or friends' parties! "The Premier was adamant that the Department of Public Safety will be providing an increased police presence over the coming weekend.
Five regions under high surveillance
The Premier also warned the population of five regions that are currently under high surveillance: Outaouais, Capitale-Nationale, Chaudière-Appalaches, Saguenay-Lac-Saint-Jean and Bas-Saint-Laurent.
"The next few days will be critical. We are monitoring the situation very closely, especially the situation in hospitals. For the moment, we think that the most important thing is to respect the measures that are already in place," reiterated the Premier. Public health authorities are monitoring the situation closely. If the situation continues to deteriorate in any of the areas indicated, it may be necessary to tighten up some of the measures.
"What is risky is not the vaccine, it is not getting vaccinated. The third wave is here. If we don't want it to be too big and too long, if we don't want to clog our hospitals, we need to refrain from gathering in homes. I ask you not to hold family gatherings for Easter. I understand that we are anxious to see each other. But we have to do it later. The vaccine is our passport to freedom. But we need time to vaccinate everyone. This is not the time to let go. I beg you: no house calls and, as soon as you can, get vaccinated! "
François Legault, Premier of Québec
"With the variants spreading more and more, this is really not the time to relax our efforts, when we are so close to the goal. In some regions, the increase in the number of new cases clearly shows that the measures in place are not being respected. With the variants, the virus is more easily transmitted. We need everyone to control the spread as long as possible until a significant portion of the population is vaccinated. We have made several gains in the last few months. No one wants to go backward. "
Christian Dubé, Minister of Health and Social Services