"Vaccination is the key to win against the pandemic"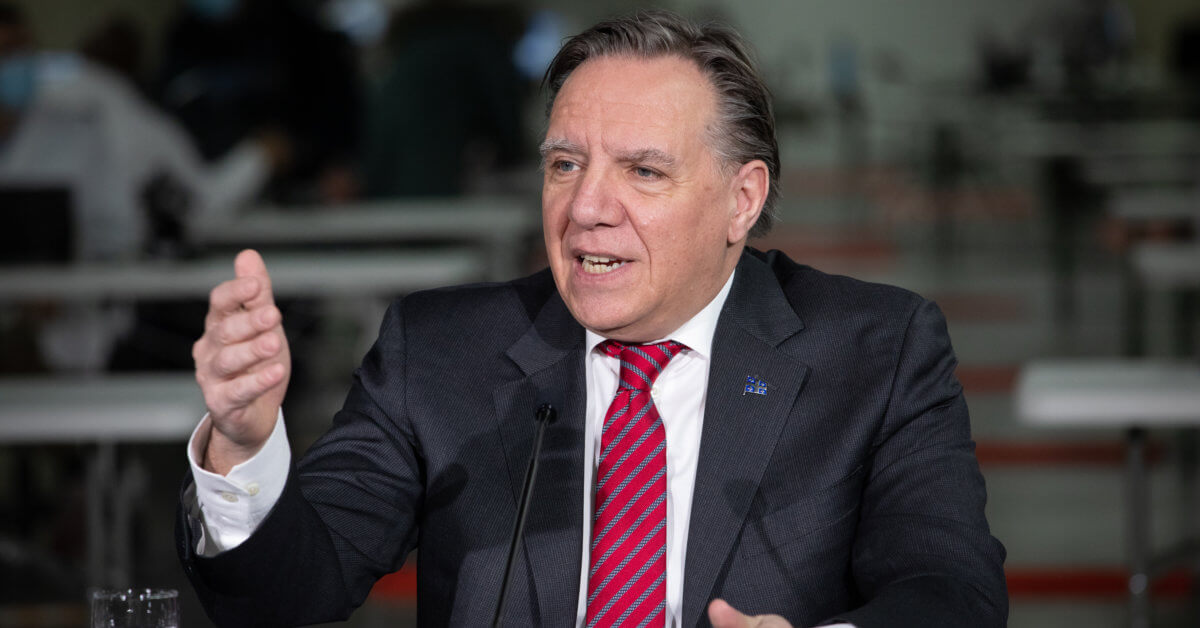 ---
23 February 2021
Quebec's Prime Minister, François Legault, and the Minister of Health and Social Services, Christian Dubé, announced today, live from Quebec's most important vaccination centre, that the vaccination campaign targetting the general public will start next week. The campaign will be launched according to age groups.
The vaccination campaign will take place step by step, starting with the people who are 85 years old and older (born in 1936 or before), who can make an appointment as of february 25th.
The simplest way to get an appointment is by going to the page http://www.quebec.ca/vaccinCOVID. For those who don't have an internet connexion or struggle using it, it is possible to call the following number to get help: 1-877-644-4545.
It is important to remember that those who are not in the 85+ age group must avoid calling or taking an appointment. Every age group will be informed when it is time for them to get an appointment. The first step only targets people who are 85 years old and older.
"We will start with the people who are 85 years old and older located in the Montreal region, since it is the region where the virus is the most present. Then, we will proceed with the other regions. However, people who are 85 years old and older can still make an appointment as of february 25th, even if they are not from Montreal."