"We must continue to be extremely careful"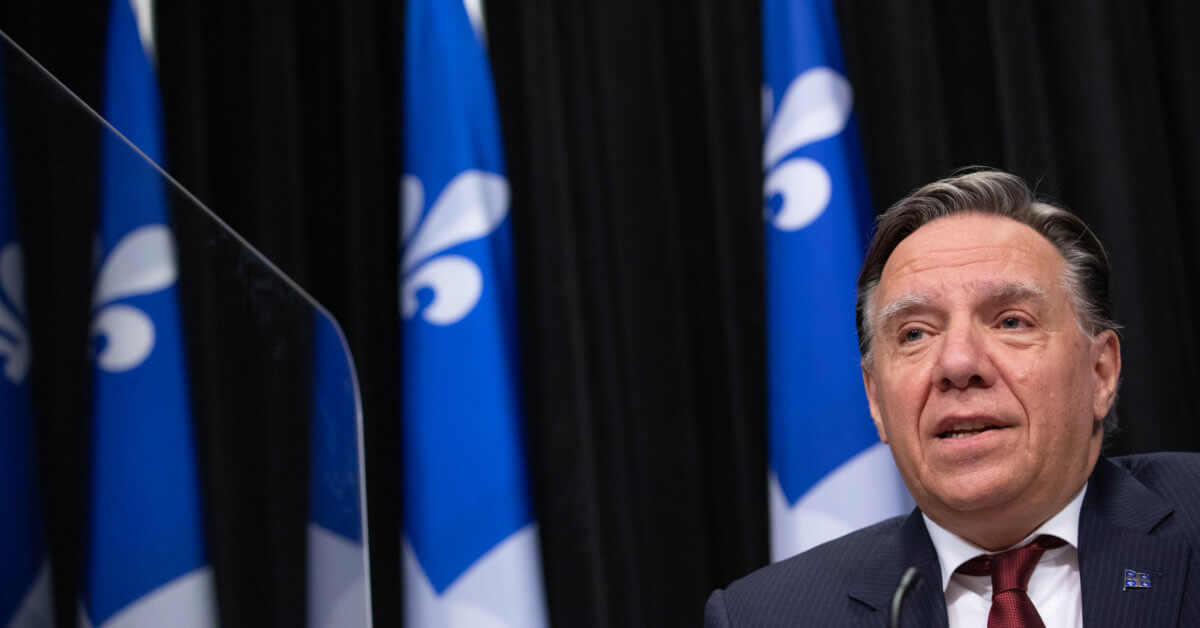 ---
9 February 2021
Premier François Legault confirmed today that the number of new daily cases continues to decline in Quebec. The average number of new cases per day is currently just over 1,000, which means that the measures implemented continue to slow the spread of the virus. However, the number of hospitalizations (940) is still far too high. The Prime Minister reminded everyone that despite the easing of restrictions and the gradual reopening of businesses and campuses, discipline is still needed in the application of the instructions given by public health authorities.
"The situation continues to improve. The number of cases, hospitalizations and deaths are decreasing, but we must continue to be very cautious. I know that many Quebecers are very fed up. I know that many are looking forward to seeing their friends, to having dinner together. But we have no choice, we must continue to make sacrifices," said François Legault, adding that there is still far too much pressure on hospital caregivers.
Mr. Legault also urged everyone with even the slightest symptom to get tested. The system's testing capacity has increased significantly, making the process faster and more accessible. "I'm told people wait two days before they go for testing. You have to go as soon as you have symptoms. We've greatly increased our testing capacity. It doesn't take long, and we get the results, on average, in less than 24 hours," he said.
Too early to make an assessment
As Quebec has surpassed the 10,000 mark in recent days following VIDOC-19, Mr. Legault once again offered his condolences to all the families of the victims. He recalled that a national commemoration of the victims will be held on March 11th.
"We know that Quebec was very affected, especially in the first wave. We are doing better in the second wave. In total, proportionally speaking, among the G7 countries, Quebec has had more deaths than the rest of Canada and Germany, but fewer than the United States, France, the United Kingdom, Italy and Spain. That said, we will have to learn from this crisis collectively," said the Prime Minister.
"Our efforts have paid off. Curfews and other measures have reduced the number of cases. I thank the public for following the guidelines during the past month, which has been very trying. We are moving in the right direction. However, we must continue to be extremely careful. We can go out for a walk, go to school, go to work or do our shopping. But if not, we stay home. This is the best way to help our nurses and all the hospital staff. »
François Legault, Premier of Quebec
Related link :
For more information on COVID-19: Québec.ca/coronavirus.