The fight is not over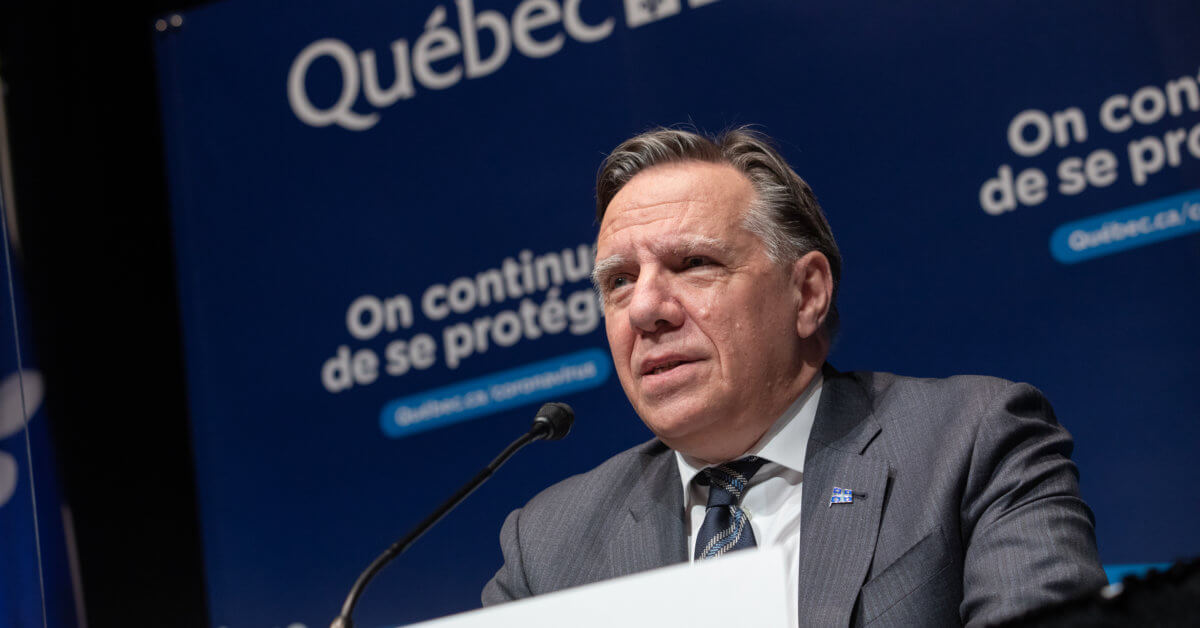 ---
6 January 2021
The Premier of Quebec, Mr. François Legault, accompanied by the Minister of Health and Social Services, Christian Dubé, and Quebec's National Director of Public Health, Dr. Horacio Arruda, announced the implementation of additional measures to break the second wave of the COVID-19 pandemic and ensure the safety of Quebecers, under the recommendation of public health experts.
This major blow, which is necessary, must be given to protect our seniors and relieve our health care system, whose condition remains more critical than ever in several regions of Quebec, while the number of cases, hospitalizations and deaths is on the rise.
These new measures will come into effect this Saturday and will be applicable for four weeks, until February 8, throughout Quebec, with the exception of the territories of Nunavik and the James Bay Cree Lands.
Curfew
As of Saturday, a curfew will be in effect. Between 8:00 p.m. and 5:00 a.m., no one will be allowed to travel outside their place of residence, except in the case of exceptions that justify travel, such as for health care, humanitarian reasons or to perform work considered a priority.
Statements of offence may be issued by the police to those who do not respect the curfew unless their travel is justified. The Deputy Premier of Quebec and Minister of Public Security, Geneviève Guilbault, will provide further details on this curfew.
Outside curfew hours, Quebecers will still be required to reduce their contact. It will no longer be possible for single people to join a family bubble. As of January 8, they will only be able to receive a single person, as was the case before the holiday season.
Closure of non-essential businesses
In offices, telework will continue to be mandatory. This means that all companies and office towers will have to be closed.
Non-essential businesses will remain closed until February 8. However, pick-up at the door will be permitted. It will be possible to buy a product online and have it delivered or picked up on site, without entering the store, while respecting health regulations.
In order to tie in with the 8 p.m. curfew, all businesses will have to close their doors no later than 7:30 p.m. However, restaurants will still be able to offer a delivery service.
Restaurants, gyms, theaters, cinemas, hair salons and places of worship will also be closed until February 8.
Pharmacies and gas stations will remain open as usual. Pharmacies will only be able to sell medicines and essential items, while gas stations will only be able to sell food, gasoline and road vehicle products.

Indoor and outdoor activities
All social, recreational or sports activities will now have to be limited to the family bubble. Concretely, activities such as walking and the practice of downhill and cross-country skiing will be tolerated, as long as it is not in a group. Indoor sports activities will be banned as of January 8, 2021, with the exception of physical education classes and special programs in school settings, the training of identified athletes and professional sports that have received authorization from Public Health.
It will no longer be permitted to participate in outdoor activities with eight people, unless they are all part of the same family bubble and live together in the same residence.
Downhill ski areas will remain open, but will not be able to offer evening skiing until February 8.
Please note that the authorization to operate film sets is maintained.
Places of worship will be closed. Funeral ceremonies will have to be postponed or limited to a maximum of 10 people.
Additional measures in schools
Keeping schools open remains one of the Quebec government's top priorities.
Elementary schools will open their doors as scheduled on January 11th. Certain measures will be enhanced, particularly with regard to the wearing of face coverings: all children will have to wear one in the corridors and common areas and children in grades 5 and 6 will have to wear it in class.
Secondary schools will open one week later, on January 18, with some enhanced measures, including the distribution of two procedure masks per day per student and per teacher. Everyone will be required to wear a mask in class, without exception.
The wearing of face masks is not intended for the preschool cycle.
The Minister of Education, Jean-François Roberge, is currently working on measures to help students succeed at school, reorganize exams and provide additional mental health assistance.
It should be noted that as of January 11, children will be able to study in municipal libraries, as long as they follow the instructions. This measure will allow young people who do not have Internet access at home to have access to it.
Educational childcare services remain open to all.
Learn more : Quebec.ca/coronavirus