United against the virus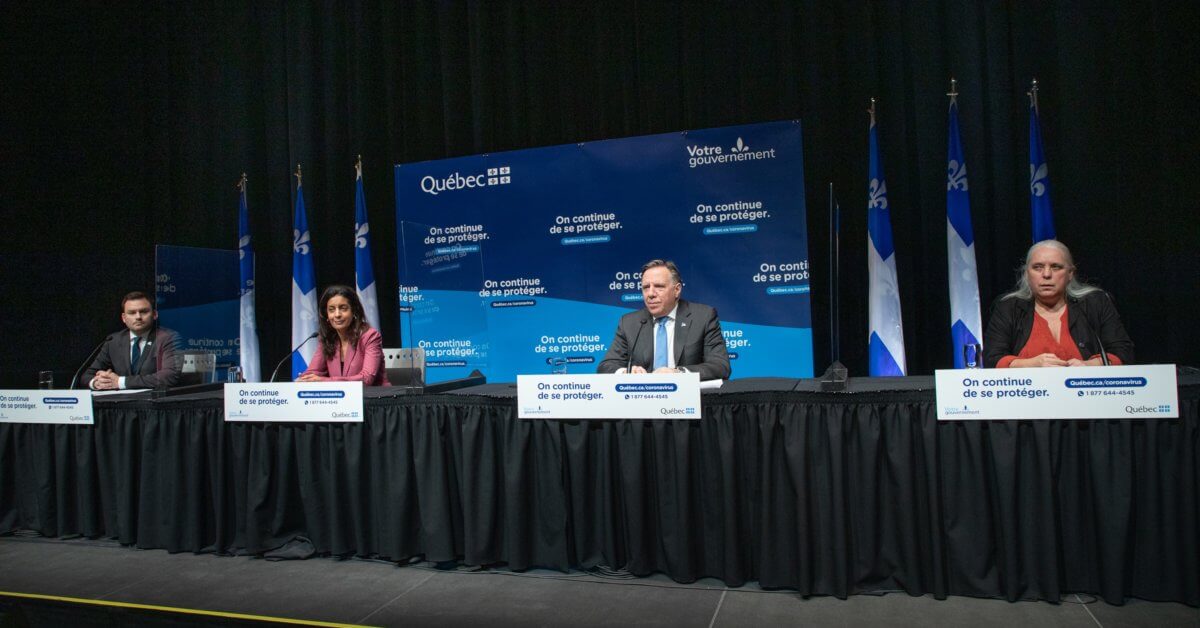 ---
22 December 2020
The leaders of the various political parties represented in the Quebec National Assembly held a joint press conference today in Montreal to highlight the need for all of Quebec to be united against the virus.
For the leaders in attendance, the holiday break, which will continue until January 11, 2021, represents a unique opportunity to reverse the trend and bring down the curve in the number of people living with VIDOC-19. They took the opportunity to invite Quebecers to be doubly cautious over the coming weeks, to respect health instructions, to avoid gatherings, to take part in outdoor activities and to keep their spirits up.
The chiefs made a point of highlighting the arrival of the doses of the COVID-19 vaccine and the hope they represent. However, they urged Quebecers not to give up on health measures, as the vaccination campaign already underway will continue for several more months.
To learn more about COVID-19 and the measures in place: Québec.ca/coronavirus.