THREE LANES FOR HIGHWAY 30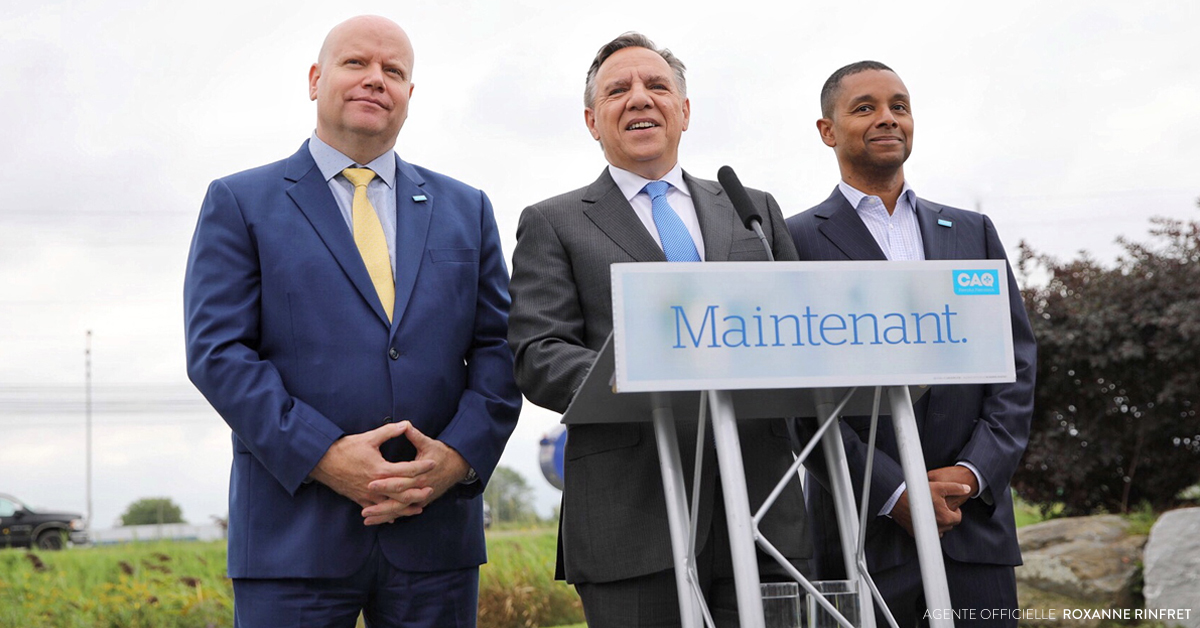 ---
19 September 2018
KEY POINTS ACCORDING TO CAQ:
Upgrade highway 30 to three lanes between autoroutes 20 and 10 
Flanked by his candidate for Vachon, Ian Lafrenière, CAQ leader François Legault announced in Saint-Hubert today his intention to improve highway 30 between highways 20 and 10.
A CAQ government will upgrade highway 30 to three lanes during its first mandate, a project estimated to cost $100M. "Highway 30 is a key artery. It goes through all Montérégie and is essential to the economic development of the region", he explained.
In Montérégie, chronic road congestion is a growing problem. It impacts economic development and affects the quality of life of people in the region. Despite this, the Liberals have neither calendar nor budget to alleviate the situation.
"The Liberals have been in power fifteen years and if we want things to change in Québec, if we want to do more and to do better for the people of Montérégie, we have to start by replacing this government. The only party that has the team to defeat the Liberals and form our next government, is the CAQ", François Legault said.
QUOTE:
"The Liberals have been dragging their feet about highway 30, even if it is an essential road axis for Montérégie. Traffic is harming the region's citizens and businesses. The situation is already difficult and, if nothing is done, it is bound to get worse. We have to act without delay. This is what a CAQ government will do!"
François Legault
L'Assomption MNA and Coalition Avenir Québec leader