By-election: It is time to give a valuable lesson to the Liberals, says François Legault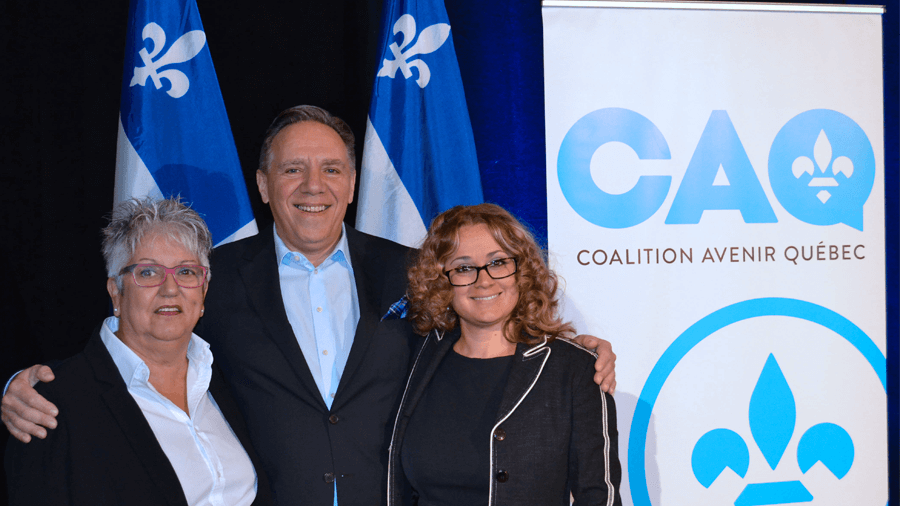 ---
15 September 2016
«Quebecers need to sanction the Couillard administration for their inaction and little integrity during the by-elections that will be held this autumn. » This point was hammered home this Thursday by the leader of the CAQ, François Legault as he was introducing his two female candidates for the elections of the ridings of Marie-Victorin and Verdun.
«It is time to give a real lesson to the Liberals» said the CAQ leader, reminding us that the events that took place over the last few weeks have proved the poor ethics of the Liberals and their demagoguery.  «Whether we are talking about ethics or integrity, the Liberals only behave as they please. From Jean Charest to Philippe Couillard, we witness the same arrogance. The government has no excuses. The same faces, the same team is in charge in Quebec since 2003. Philippe Couillard pretends to know better than the Quebecers themselves what is good for them, but believe me that this autumn, the citizens of Saint-Jérôme, Marie-Victorin, Verdun and Arthabaska will express their dissatisfaction of his government» stated François Legault in the company of his two candidates.
More than ever, the Quebecers have the desire to put an end to the issues of integrity and ethic within the Couillard administration. To make this happen however, we have to send new faces to the National Assembly stated François Legault. «This is by voting for Julie Chapdelaine in Marie-Victorin and Ginette Marotte in Verdun that the citizens can really sanction the Liberals. Our candidates belong to two different generations but they represent the same Quebec: the Quebec that works, pays its taxes, that is involved in its community, that wakes up each morning and has the desire to take charge of its own destiny. The real Quebec! By 2018, we need to take advantage of every opportunity to send a clear message across Quebec: the Liberals must stop mocking us! » maintained the leader of the CAQ.
In Verdun, the responsibility to carry the colours of the CAQ comes back to Ginette Marotte, former mayor of Verdun and city councilor for Montreal. After a break from political life to take care of her mother who was battling cancer, Mrs. Marotte is ready to get back in the political arena and is willing to make the dignity of the elderly a priority. In Marie‑Victorin, the CAQ presents Julie Chapdelaine, a woman who comes from the restaurant sector, where she held many managerial positions in several establishments. Mrs. Chapdelaine is currently completing a bachelor in Management at HEC Montreal.