Where were you on March 12, 2020?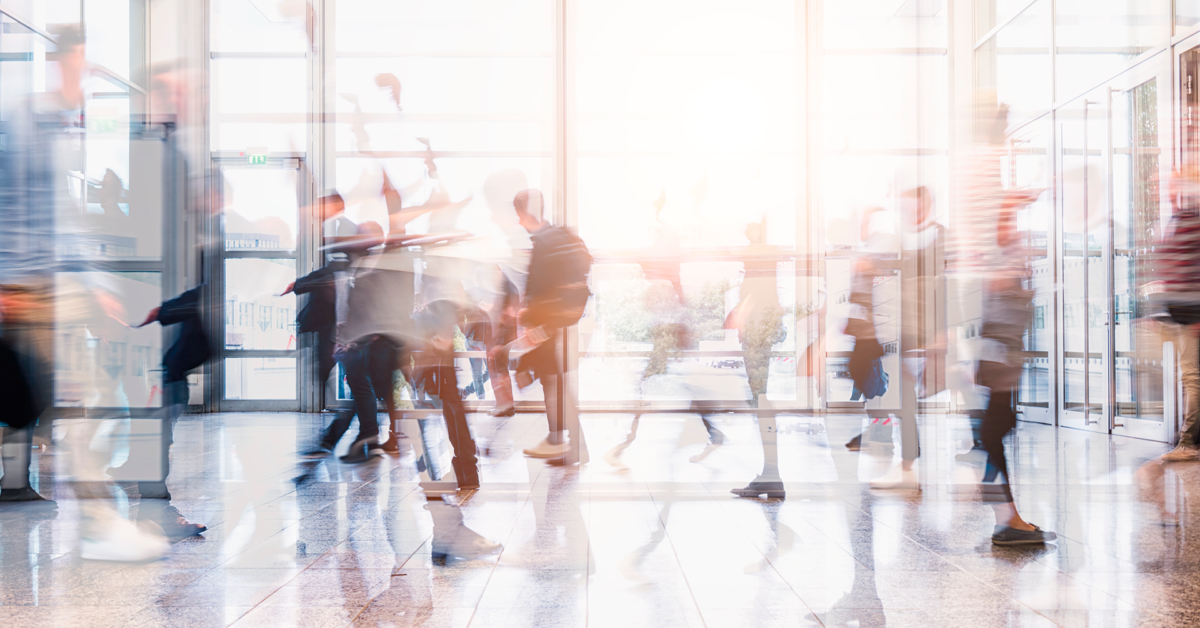 ---
14 June 2020
Where were you on March 12, 2020 when the Premier and Dr. Arruda first talked about a pandemic? I was at a brewery after my weekly hockey game. All of the TVs were broadcasting the news instead of the sports channel. On TV, the Premier was next to the Minister of Health, and the next star of Québec, Dr Arruda, National Director of Public Health (French only).
We were having a beer and celebrating our buddy's birthday. We did not grasp the extent of what was next. Even if we were aware of the virus, we did not realize how serious it was for a group of almost-sixty-year-olds.
I was on the road (from Montreal) to home (Mauricie), and
I remember telling myself that our hockey season had probably come to an end. Strangely enough, on that evening, I felt like it was the end of the world as we know it and the beginning of new, unfamiliar one.
Where were you on March 12? What were you thinking about on that day?
The 1 pm meeting
If someone had told me that one day, the press briefing of the Premier would beat the audience ratings of popular TV shows like La Voix or District 31, I would have answered it would happen when two Sundays come together or when pigs fly.
But it happened! The daily press briefings of François Legault had an average of 2 to 2.5 million viewers and reached a peak of 2 735 000 viewers on April 7.
I watched it too. I did not miss one press briefing of the Legault-McCann-Arruda trio. I watched it every day, without exception.
Why? Because I wanted to know. Everything. The moment that we were living was exceptional and called for exceptional solidarity.
The word exceptional is without a doubt the one that best describes the work of the 1 pm press briefings' three main characters.
I always thought that François Legault would be a good Premier, not only because he is good with numbers, but because he is authentic and humane. His 1 pm meetings proved that he was better than I had initially thought – a real statesman – and that he was up to date with his files like I had rarely seen before.
What more can I say about his two colleagues? They were both outstanding in their respecting fields: Danielle McCann was always precise, receptive, and hardworking, and as for Dr. Arruda, he was always clear, sympathetic, and able to explain epidemiological science in an approachable manner.
No wonder they soon became social media heroes. I even saw leftist intellectuals praise François Legault, whereas in October 2018, they were very vocally vilifying him and wishing for his defeat. This shows that both left and right can wear blinders. All of a sudden, everybody is happy that the Premier is an accountant, because accountants ask the right questions, so they get the right answers. Accountants ask for accuracy; they do not settle for approximations.
To be totally honest, I think that we should congratulate ourselves that François Legault's party was in power during this pandemic. I do not think anyone else could have done a better job given the circumstances.
I think that in times of crises we recognize great men, and François Legault is one of them.
No one knows anyone who had it
At the end of March, every time I called someone, I was asked the same question : "Do you know anyone who had it? Because I don't." This question made me smile, because, deep down, I hoped I would never know of anyone.
So I answered: "Me neither", to switch topics as fast as possible, because I knew someone who had it… Me.
Yes, I had COVID-19.
My wife got it first and gave it to me, without being aware that she had the virus. I also got it without really knowing. I am among the lucky ones who had the milder version.
On March 12th, my wife got the shingles vaccine. She probably caught it then. Two days later, she had a runny nose, she was coughing a little and she felt sore. "I think I caught a cold like the one from last year. Everything hurts." She felt very tired, and she only wanted one thing: sleep. She slept 10 to 12 hours a day. I told her, "it's probably just the side effects of your shingles vaccine," to which she answered, "maybe…"
On March 17th, I also started having a runny nose and feeling tired. Then, little by little, it got worse, but it didn't stop me from working. Even then, I thought I was lucky: I had a job.
Days went by, until on March 22nd or 23rd, my wife told me, "it's weird, I can't smell or taste anything." I told her that she "should maybe call her doctor," before adding that I also could not smell or taste anything.
On March 24th, her doctor told her that lost of taste (anosmia) and sense of smell (ageusia) were now COVID-19 symptoms, and that we should get tested.
On March 25th, we went for the test, and on the 27th, we tested positive.
On April 3rd, we were declared clear.
Nothing else to report
All I felt was immense fatigue and a loss of taste (ageusia) and sense of smell (anosmie). Nothing else. I did not have shortness of breath, nor did I cough or have a fever. I was lucky. Especially given that I am a part of a high-risk group, the "60 and overs".
I was keeping track of the death toll on TV and counted myself very lucky. Lucky to have had almost nothing, to be in perfectly good health, to be immune. Ans also extremely lucky that our mothers, 87 and 90 years old respectively did not catch it and are still very lively.
Every single day, my thoughts are with the families of the ones who were less lucky, and who – how sad – lost both of their parents during the same week.