COVID-19: Should we fear a second wave?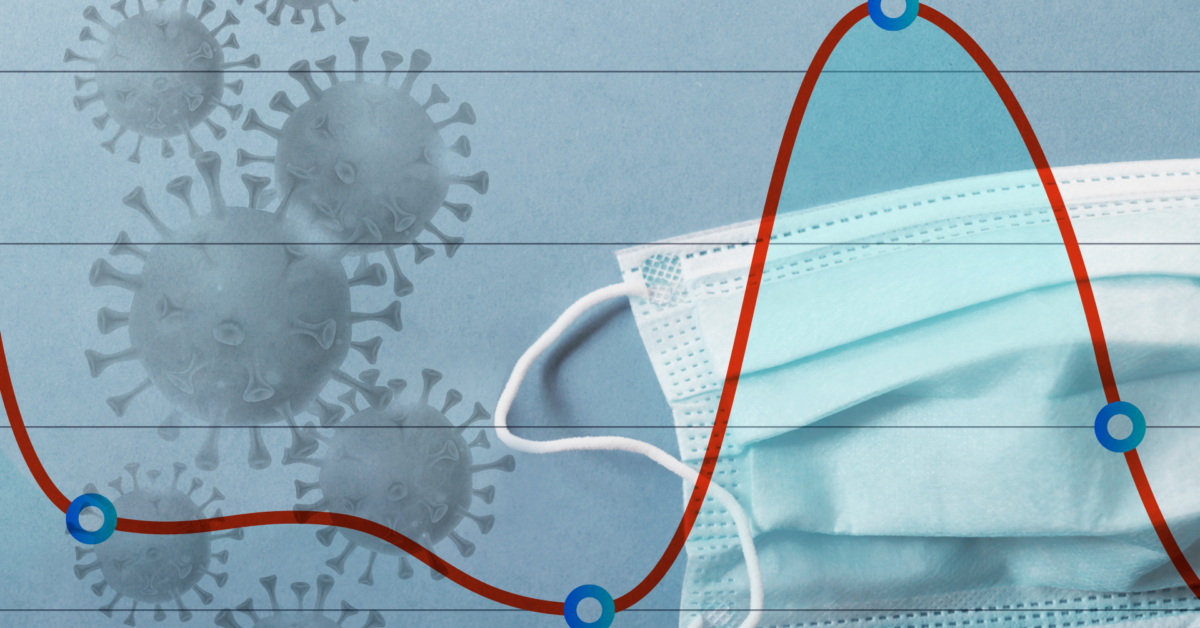 ---
28 June 2020
Yes. And we will be the ones determining its intensity. To be honest, we will get the second wave that we deserve. If we do not follow the guidelines, it will be strong and last longer. If we do follow the guidelines, it will be mild and short.
We should ask ourselves, what do we want the second wave to be like? The answer to this question will vary according to the way we will act after the the lockdown lifting. Which path will we follow? The path of those who were still outside when the Premier, François Legault, announced the lockdown? Or that the people who stayed home because the virus is still out there?
This means we are facing two kind of reactions: on one side, people for whom lockdown lifting is easy and, on the other, people who still have a deep fear of the virus.

The virus is so unpredictable that there is good reason to fear it
At the same time, we have so few losses (except in CHSLDs), so we are under the impression that everyone who is not at high risk (i.e. elderly, immunocompromised, immunosuppressed, or people living with a severe chronic disease) is safe from it.
We tend to forget that during the first wave, Quebec succeeded in not overcrowding hospitals. We did not see horrific scenes like in New York, Bergamo, or Paris. If that were to happen here, it would result in death among all levels of the population.
Between the free-for-all and the deep fear of lockdown lifting, maybe we should hear what the expert have to say on this matter. That's what I did, and we must face the facts, experts are unanimous: to prevent a second lockdown, we should continue to follow the basic health guidelines closely, i.e. maintaining social distancing (2 m), washing our hands often, and wearing a mask in public.
To get a better picture of what the potential second wave could be like, an observation of what is happening in grocery stores – or even better – in hardware stores or garden centres is enough.

Following guidelines is key
There is nothing more to say to retailers. They are following the guidelines issued by the government and public health in an exemplary manner (i.e. two-metre marks on the floor, masks or medical face shields, waiting lines with two metres' social distancing to the cash, service counter, etc).
We cannot say the same about the clients. Some are very keen to respect the guidelines, but some others seem to be back to their pre-pandemic, worry-free life. Some are quick and to the point when doing their groceries, while others take their time in the aisles, weighting products, touching fruits and vegetables, comparing the ingredients of big brands with the ones of the home brand…

Masks are efficient, if worn correctly
Same goes for masks. There are two categories: people who are in a rush to go back to normal and people who are afraid. On the one hand, some people wear a mask even when they are alone in their car, and on the other, some wear it under their chin, on their neck, or simply leave it in the car.
To get back to the main topic, there are no wrong answers and maybe we should all be afraid, and — above all! — continue to closely follow the guidelines that François Legault and Dr Arruda keep repeating.
What are we waiting for? All we have to do is to protect ourselves and others for as long as we do not have a vaccine. The key is to remain vigilant and to respect guidelines.

Tens of thousands of lives have been saved during the first wave
I know what you are going to say already : you've had enough of all of these guidelines — but keep in mind that respecting guidelines and the lockdown rules helped reduce the impact of the first wave — maybe it will help you to further respect and such guidelines.
To this point, Imperial College London's latest study1 (the ninth-best university worldwide) clearly shows the lockdown saved Europe from the worst, and that the actions put in place in the 11 countries in the study saved 3 million lives between early March and early May 2020.
According to a co-study by experts (French only) of the Institut national de santé publique du Québec and Université Laval2, the number of deaths would have been 10 time higher in Québec if the government had not put lockdown and social distancing into place. 10 times higher!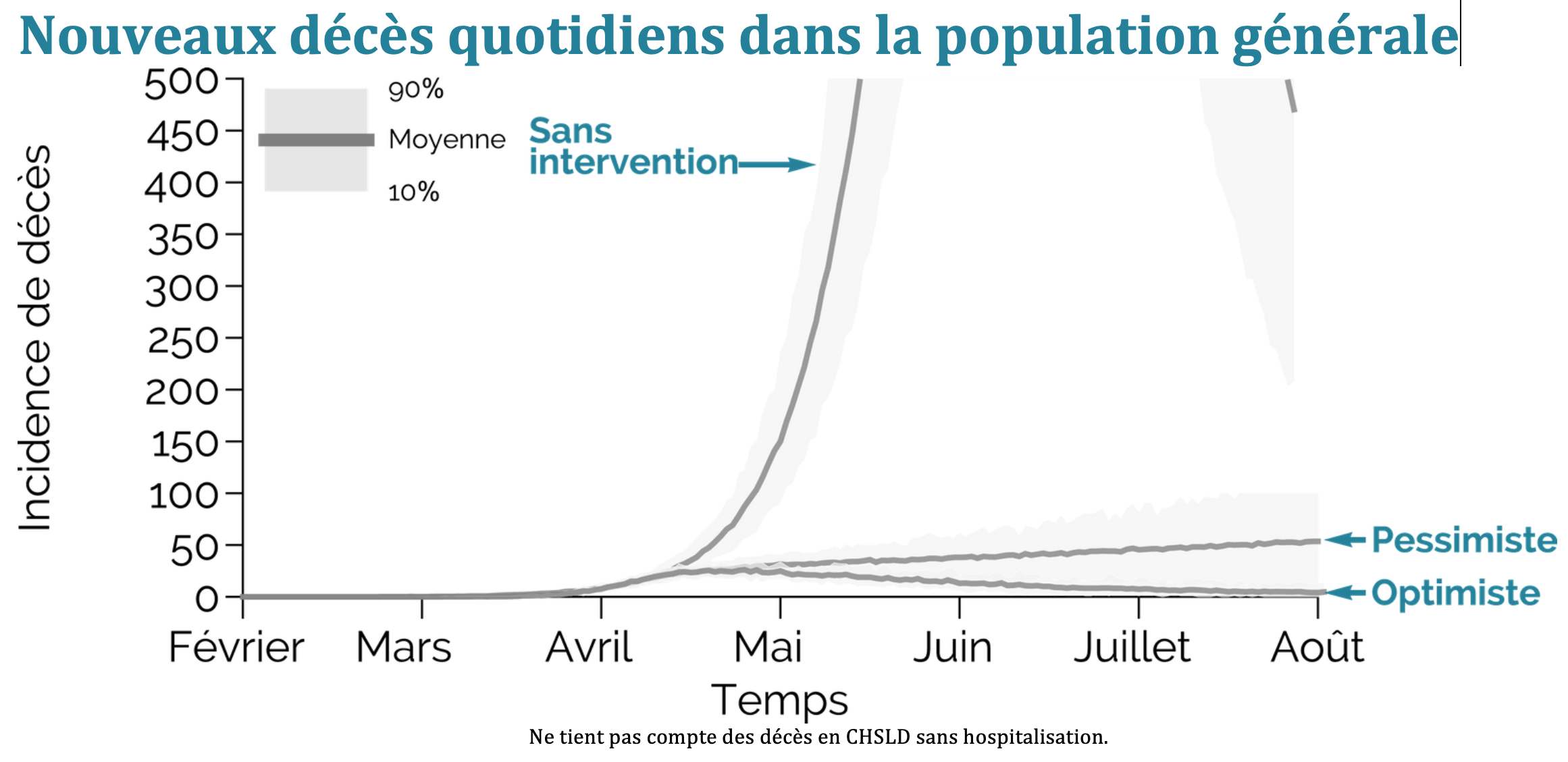 The chart above shows that without the actions in place, the death toll would have tenfold. The distancing and lockdown put in place in Québec might have saved tens of thousands of lives. The deaths without hospitalizations in CHSLD are not included in the projections.
Even if the situation is slowly getting better every week in Québec, it is important to know that it is getting worse everywhere else in the world, according to the WHO (World Health Organization). From May 30 to June 8, there has been an average of more than 100 000 new cases every day worldwide. That's enormous.
If the world had reacted sooner to Dr. Li Wenliang's3 warning from Wuhan, late December 2019, millions of lives probably could have been saved.

We have to keep protecting ourselves
So, can we just be less vigilant and go back to normal? The answer is no.
We should keep protecting ourselves and others, and remain supportive, because we are all in the same boat. We must stand together to fight the pandemic. COVID-19 is an invisible enemy: unpredictable and insidious.
Fighting the virus and winning are our common objectives. They must go viral.
We don't want the second wave to be worst than the first one, because if that were the case, we can all agree it would be extremely difficult to go back to normal.

Personal choices have a direct impact on all Quebecers
What do we want? What kind of second wave do we want? There's a way to think about it properly and collectively, because every personal decision impacts the consequences that everyone will have to face.
Enough deaths, enough grieving families that could not accompany their relatives in their final moments, enough overtired guardian angels, enough people with financial or mental health struggles, enough businesses scraping by. In the end, everyone is affected.
If you ever wanted to go back to the pre-pandemic world, be aware that it will never be the same. If it could be, we could also go back to the 2000's or to the 1970's, depending on our age.
If the 1920's were the roaring age, maybe we could name the 2020's the wise age. It would still be a better name than the dead years.
I would like to tell you that it is our own right to choose and not anybody else's, but we do not really have a choice. Nobody has the resources -or the will! – to go back to lockdown, and lose a loved one.
I am a son (my mom will turn 88 year old soon), a father (to children ages 30, 33, and 38), a grandfather (to a little girl ages 5, and by mariage, to two great granddaughters of 18 and 20 years old), a husband (to an adorable retiree), and I want to be able to cherish my loved ones for as long as possible.

Do not give up
I have made my decision. I will continue to follow the guidelines set by Premier, François Legault, and public health director, Dr Arruda. I will do that I can to make the second wave as mild and as short as possible.
What do you want the second wave to be like?
---