Red-zone restrictions extended to Novembre 23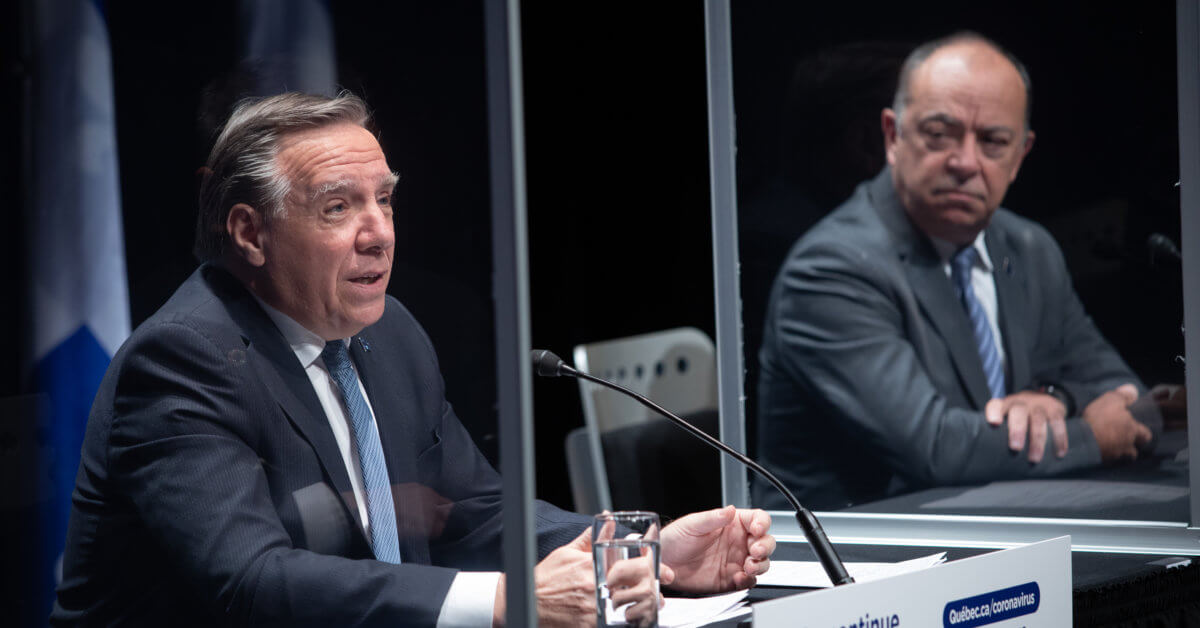 ---
26 October 2020
Premier Francois Legault announced the red zone restrictions that went into effect on Oct. 28 will be extended until Nov. 23.
Legault noted that while cases of COVID-19 have plateaued at around between 800 to 1,000 new cases per day, the province is also seeing an average of roughly 10 new deaths per day.
"We have to lower that number, how many new cases we have, and that's why we're going to have to make efforts for another four weeks," he said.
"We have quite a challenge ahead of us. We cannot continue having 800 to 1,000 new cases per day."
Aside from the deaths that case-load inevitably brings, "there are also consequences on the health network, certain businesses and classrooms in certain schools," he said.
The premier took pains to praise the efforts Quebecers have made in October, noting that, per capita, the province has seen smaller spikes than other places.