For or Against the Creation of a Long-Gun Registry?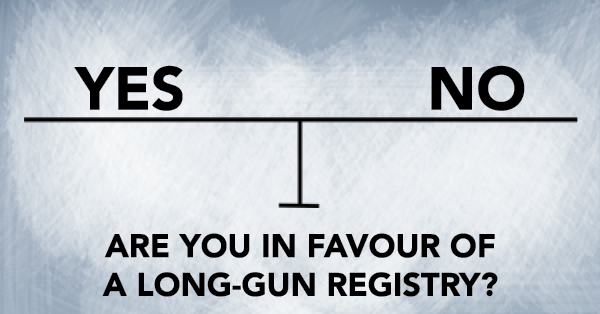 ---
27 April 2016
The CAQ has initiated a consultation process, in order to know the public's opinion regarding the creation of a long-gun registry.
For several months now, the Liberal government's bill 64 has been the subject of an emotional debate.
You may now share your opinion about Quebec's long-gun registry at: www.pouroucontreleregistre.com/en.
Please note that in order to accurately reflect the opinions of citizens from all the regions of Quebec, the CAQ's Members of the National Assembly will have the right to a free vote on the final version of Couillard government's bill 64.