End of curfew on Monday, shops open on Sunday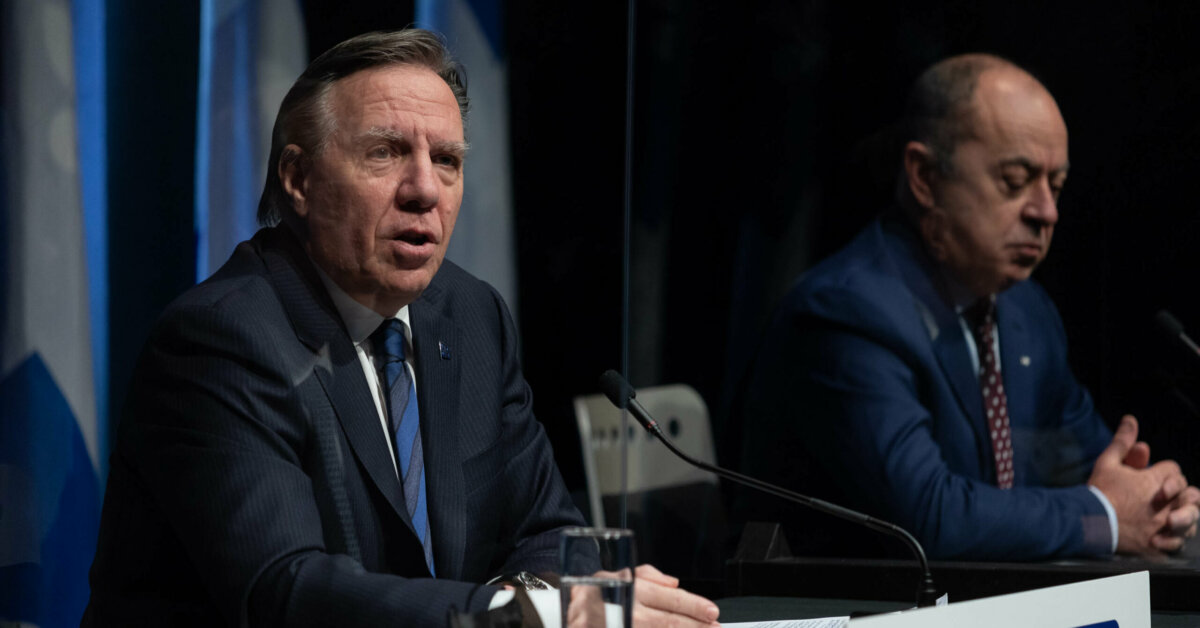 ---
13 January 2022
The Premier of Quebec, François Legault, accompanied by the Minister of Health and Social Services, Christian Dubé, announced today the end of the curfew, starting January 17. He also announced the extension of the vaccination passport to certain businesses. These decisions follow recommendations from Public Health and take into account the encouraging progress of vaccination among the population.
To better protect the population, and consequently, the hospital system, an expansion of the vaccine passport to certain retail outlets was recently announced, including SAQ and SQDC stores. This expansion will continue at other stores, starting on January 24.
It is therefore businesses with a surface area of more than 1,500 square meters that will have to impose it on their customers. The exception is businesses whose primary activity is the sale of groceries or pharmaceutical products.
It should be noted that, in addition to the abolition of the curfew between 10 p.m. and 5 a.m. as of Monday 5 a.m., the measure requiring the closing of non-essential businesses on Sundays will end after Sunday, January 16.
"The developments allow us to see that the measures we put in place in late December have worked. It also allows us to make some relief to those measures while remaining cautious. We are anxious to resume all sports, to open all restaurants, to resume all shows. But we have to do it gradually to make sure that the contagion doesn't start again. Let's be patient and cautious, we're heading in the right direction!"
François Legault, Premier of Quebec
"Although the situation is extremely delicate in terms of the capacity of our hospital system, many measures are in place to provide the population with the services it needs. Now, on the pandemic side, we must turn to vaccination, and the majority of citizens have made a remarkable contribution to this so far. I invite those who are not yet vaccinated to join us in ending this crisis, and I hope that the incentives announced today will convince them.
Christian Dubé, Minister of Health and Social Services
Highlights:
It is now recommended that people who have already had COVID-19 receive a booster dose of the vaccine as soon as possible. This dose will be offered to all adults starting tomorrow.
It should also be noted that several incentives were announced earlier today to find solutions to the staffing shortage in the health and social services network.
Related link:
To learn more about the measures put in place: Québec.ca/coronavirus.