Quebec eases capacity restrictions for sports and cultural venues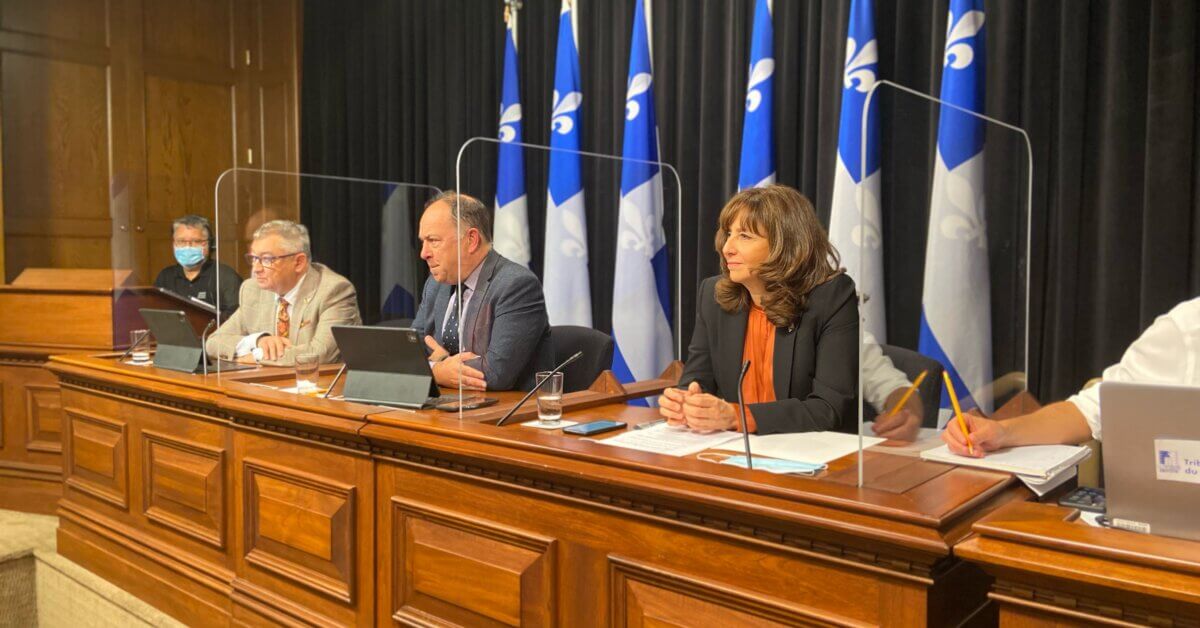 ---
4 October 2021
The Minister of Health and Social Services, Christian Dubé, accompanied by the Minister of Culture and Communications, Nathalie Roy, announced today that sanitary measures will be relaxed, based on the recommendation of Public Health. These relaxations concern theaters, public gatherings, and sports and cultural auditoriums, and will come into effect on October 8.
Given the current epidemiological situation, the excellent vaccination rate in Quebec, and the deployment of the vaccine passport, Public Health has issued a recommendation to relax the vaccination requirements in certain public places.
Shows, sports events with assigned seats, and movie theatres
For shows, sporting events with assigned seating, and movie theatres in indoor locations, there will no longer be a limit on the number of participants or spectators, nor will there be any sections to be respected with the vaccination passport that is already required at the entrance. People will have to be seated and wear face coverings at all times, except when eating or drinking. Outside, the same will apply to places with fixed seating and assigned seats, such as stadiums or outdoor amphitheaters. People will be required to remain seated in their seats.
Conventions, conferences, assemblies, meetings, graduation or recognition ceremonies
Conventions and conferences, where the vaccine passport is already required, will no longer have attendance limits.
For assemblies, meetings, and graduation or recognition ceremonies, the vaccine passport will be mandatory if the current limit of 250 people is exceeded indoors. Face coverings will need to be worn at all times except when drinking or eating. Events of less than 250 people that would not require the vaccine passport will be required to maintain the one-meter distance between participants and the face-covering may be removed while seated.
For outdoor sites, the vaccine passport will be required if the current limit of 500 people is exceeded. In all of these types of gatherings, both indoor and outdoor, participants shall be seated in assigned areas.
Amateur Bands and Choirs
For amateur orchestras and choirs, the number of participants allowed among musicians and singers will be increased to 100 participants. Special rules will apply regarding distancing or wearing of masks for singers or certain musicians.
"This announcement is excellent news for the cultural community and our economy. These relaxations allow those who have been adequately vaccinated to regain a semblance of normalcy and to have access to privileges. However, the situation remains very fragile. That is why Public Health is allowing for relaxations in areas where there are fewer outbreaks at the moment. The last thing we want is to have to go backward.
Christian Dubé, Minister of Health and Social Services
"Today's announcement is a breath of fresh air for all of our cultural and tourism artisans, as well as for the entire professional sports industry. With these new, lighter measures, we are returning to a more normal life, and there is hope. However, we must keep in mind that the slightest slip could jeopardize this progress. So, I invite you to choose Quebec culture and take advantage of these new opportunities to gather, but to follow the instructions in place, which are still very relevant in light of the current situation, which is still precarious, especially for our health and social services network."
Nathalie Roy, Minister of Culture and Communications