All regions of Quebec in the green zone as of June 28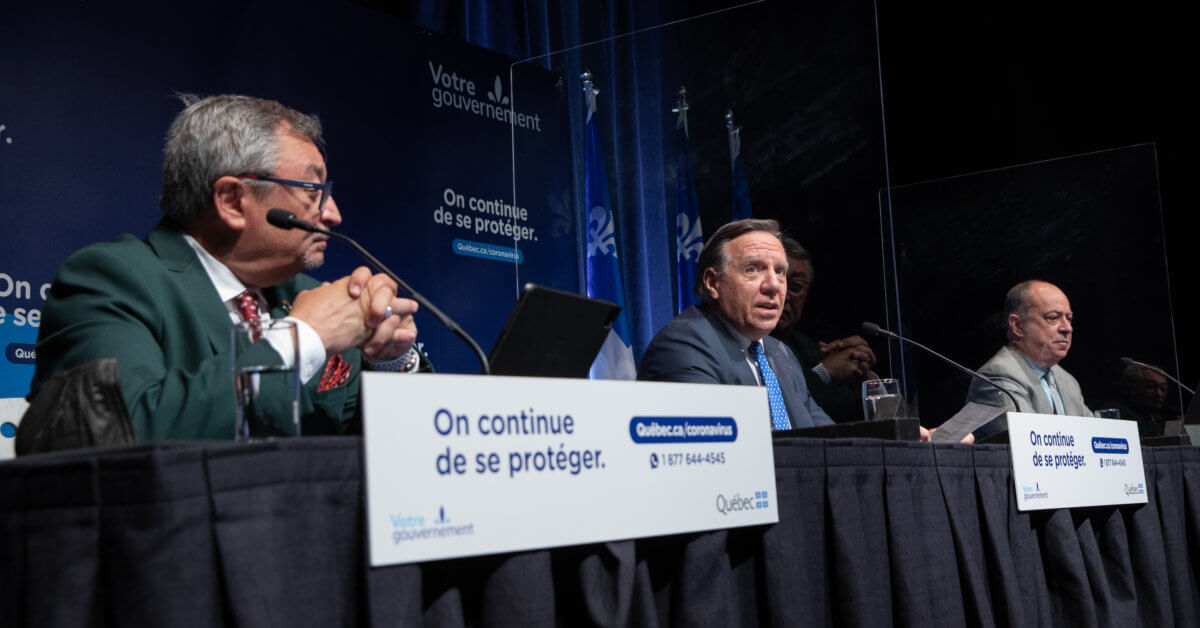 ---
22 June 2021
The epidemiological situation continues to improve in Quebec. Quebec Premier François Legault announced that Quebecer's resilience and unwavering support for health measures are now allowing for further relief. "Hospitalizations continue to decline. Vaccination is going well. We have reached our goal of 75% of the population aged 12 and over-vaccinated for the first dose. We're even at 80 percent, so exactly where we wanted to be at this point with our vaccination plan and our decontamination plan! "he said.
The Premier announced today that new relaxations will be possible in the green zone and that all regions of Quebec will be at this new level as of Monday, June 28 at 00:01.
In addition to the relaxations already provided, the new relaxations in the green tier are as follows:
Private gatherings and outdoor patios
Gatherings of up to 20 people will be permitted on the private outdoor property. Similarly, 20 people will be allowed at the same table on restaurant and bar terraces.
It should be noted that in the Green Zone, a maximum of 10 people or the occupants of 3 different residences may gather inside private residences.
Cinemas, auditoriums and stadiums with assigned seats
The 1.5 m distance between the seats of people who do not reside at the same address can now be calculated laterally. It will no longer be necessary to clear a space of 1.5 m in front of and behind people.
Other relaxations as of Friday, June 25
It should also be noted that other relaxations will come into effect on Friday, June 25 in all regions of Quebec. Among these relaxations, let us mention in particular:
masking and distancing during a gathering in private homes will no longer be recommended for people who have received 2 doses of the vaccine
the resumption of festivals and large outdoor events during which spectators are standing or sitting without assigned seats, with a maximum of 3,500 people allowed on each site, in compliance with certain measures.
"In closing, I would like to wish all Quebecers a wonderful Fête Nationale! Let us be proud of our nation, our history, and our beautiful French language. Thank you and have a good summer," concluded the Premier.
"As for the 2nd dose, we are only at 20% for the moment. So, we have a big mission for the summer: to get everyone vaccinated with two doses. It's important, to protect ourselves, it takes both doses. It's important to get vaccinated with two doses for 3 reasons: 1) to protect ourselves; 2) to protect our loved ones, and 3) to finally get back to a normal life. In the meantime, we need to stay safe. "
François Legault, Premier of Quebec
"Thanks to everyone's efforts, we are now in a position to announce new relief at the green level, in addition to what was already planned. We can be very proud of what we have accomplished together over the past few months. Vaccination is having a real impact on the epidemiological situation. I remind people who still haven't gotten their first dose that it is still possible to do so, even as the second dose is progressing rapidly. "
Christian Dubé, Minister of Health and Social Services
Highlights:
Also, note that wedding ceremonies and funerals may be held in indoor and outdoor public places with an attendance of up to 250 people who must remain seated (as during assemblies or meetings). Other measures apply to receptions. See the website regarding receptions, weddings, and funerals.
Please note that karaoke-style activities remain prohibited in all public places. Dancing is not permitted in bars. However, entertainment in establishments such as bars and breweries is permitted.
Related links: