"The situation is fragile everywhere. We have two big months ahead of us. "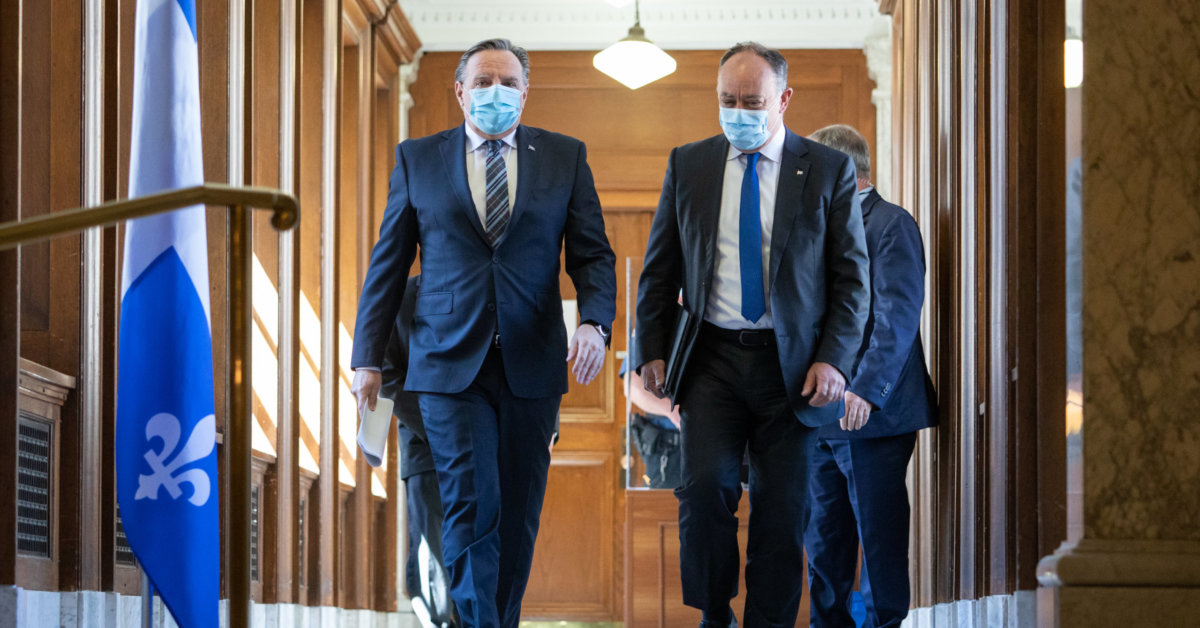 ---
13 April 2021
Due to the rapid progression of the variants and the deteriorating situation in several Quebec hospitals, Quebec Premier François Legault announced today that the special emergency measures in effect will have to be extended until April 25 inclusive.
"The situation is serious and could get worse," the Premier said at the outset. Not only is the rate of positivity increasing, but there is also a steady increase in hospitalizations, including the number of people in intensive care, which is very concerning. "
The Quebec government is therefore announcing the extension of special emergency measures until April 25 inclusive for the Capitale-Nationale, Chaudière-Appalaches, and Outaouais regions. These measures are extended as of April 14 at 8:00 p.m. to the entire territory of the Chaudière-Appalaches and Outaouais regions. For the Capitale-Nationale region, only the territory of the Communauté métropolitaine de Québec remains affected by these measures. The North Shore region will also be affected by the orange level as of tomorrow at 8 pm. However, travel to this region remains prohibited.
"With the presence of variants, no region is safe," said Legault. Quebecers of all ages must be extremely careful. "I repeat: the consequences of COVID are very serious and can be long-term. We're talking about headaches, shortness of breath, fatigue, loss of smell, difficulty concentrating," the premier said.
"Unfortunately, the increases in cases in all age groups postpone the gradual return to normalcy that we all want. The situation is likely to be uncertain until Quebecers who want it receives the first dose and until the school year is over, on June 24. We will have to be very patient, we have two big months ahead of us. After that, it will be summer. We're not giving up. "
François Legault, Premier of Quebec
"In some regions, a worrying increase in hospitalizations and the number of people in intensive care has been observed over the past few days. We expected this following the rise in cases over the past few weeks, but it demonstrates the importance of continuing to limit contact to contain the spread of variants. Everyone is anxious to move on, but we must not relax our efforts yet. "
Christian Dubé, Minister of Health and Social Services
Highlights:
The special emergency measures have for objective to slow down the transmission, in a targeted manner, in one or more sectors where a significant increase in cases is observed and to prevent hospitalizations and deaths. Special emergency measures are intended to last for a certain period of time but may be extended if no significant improvement is observed or if the situation continues to worsen.
Related links:
To learn more about the coronavirus and the full range of measures in place: Québec.ca/coronavirus.
You can also consult the map of alert levels by region.