High school students back to school full time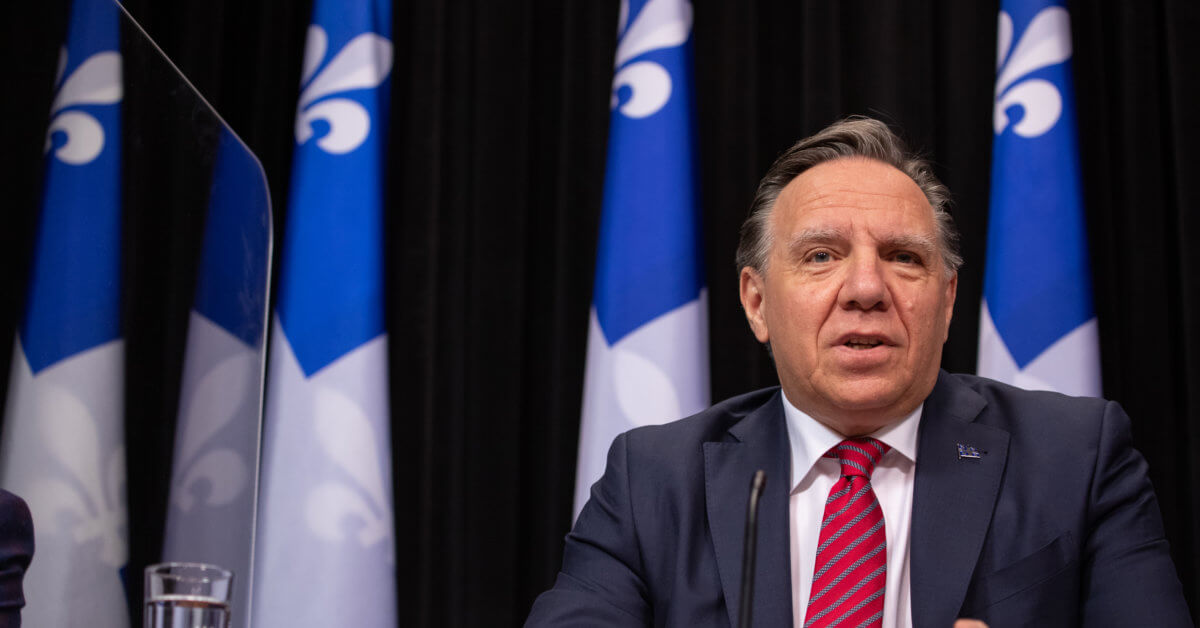 ---
25 March 2021
During his update on the pandemic situation in Quebec, Quebec Premier François Legault announced today that Secondary 3, 4 and 5 students in the red zone will return to school on a full-time basis as of March 29. This relaxation is also in effect since March 22 in the regions in the orange zone. Thus, all high school students will be back in class full time as of next Monday. "This is excellent news and I am very pleased! It's important for young people to be in school," said the Premier.
Quebec resists the third wave
The epidemiological situation remains stable in Quebec, which is good news in a context where the rise of variants is confirmed in many places around the world. "Quebec is resisting. The measures and follow-up measures have worked, but the war is not over. We still have a few difficult weeks ahead of us. We must continue to be cautious while we accelerate the vaccination," said the premier. Mr. Legault announced at the same time that we should reach the milestone of one million Quebecers vaccinated today.
An important call for vigilance was also made. The situation in the Outaouais, Saguenay-Lac-Saint-Jean and Bas-Saint-Laurent regions is being closely monitored, as the daily number of cases has been rising in recent days. Compliance with sanitary guidelines and measures in effect is essential to contain the spread, particularly in the context of the increase in the number of cases linked to the variants.
RPP dining rooms re-opened in red zone
Effective immediately, all private seniors' residences (PSRs) where 75% of residents have been vaccinated in the last three weeks will be able to reopen their dining rooms. Specifically, RPPs in high alert (red) areas where residents have been vaccinated for more than 21 days will be allowed to re-open their dining rooms. Operators will be responsible for ensuring that all of the identified measures are in place. Infection prevention and control (IPC) measures must be strictly enforced both inside and around the dining room.
Prime Minister to be vaccinated on Friday
Since the vaccination operation in Montreal is now aimed at people 60 years of age and older, the Prime Minister has announced that he will be vaccinated this Friday, March 26. "I will finally be able to set an example. And I'm ready to receive any of the vaccines that will be given to me! ", he announced enthusiastically.