150,000 Quebec Homes Will Have High-Speed Internet By 2022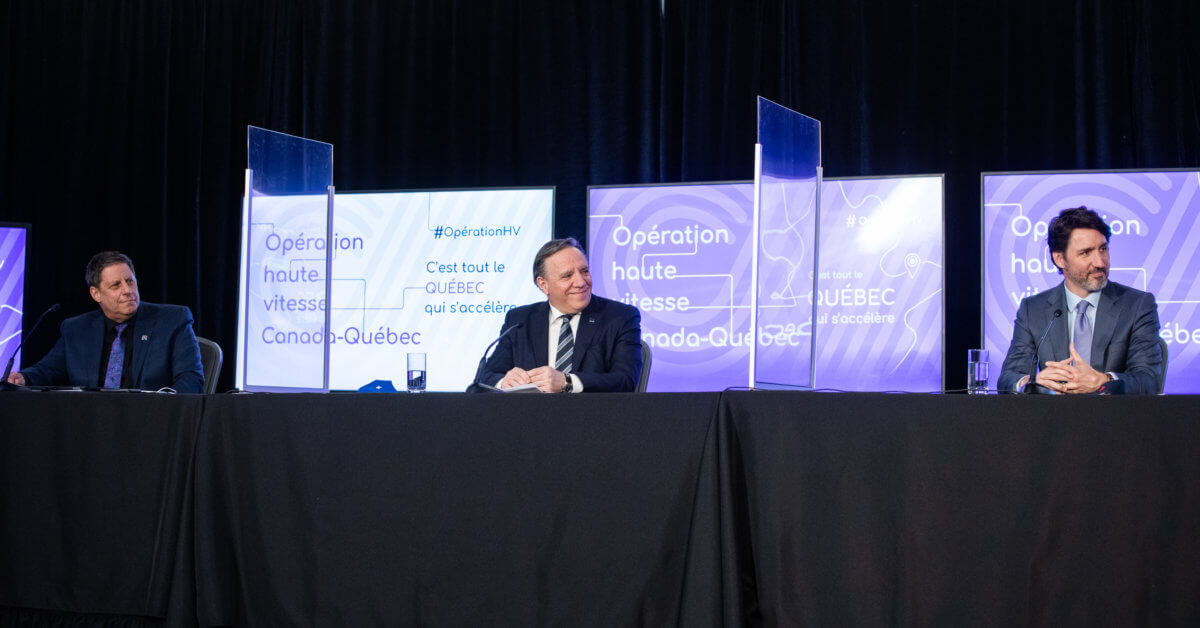 ---
25 March 2021
The Government of Canada, the Government of Quebec and Internet service providers (ISPs) Videotron, Cogeco, Bell, Xplornet, Sogetel and TELUS are jointly launching the vast "Canada-Quebec High-Speed Operation" to connect close to 150,000 homes to high-speed Internet by September 2022. This operation is made possible by an equal investment of $826.3 million from the governments of Canada and Quebec.
The announcement was made today by Justin Trudeau, Prime Minister of Canada, and François Legault, Premier of Quebec, along with François-Philippe Champagne, Minister of Innovation, Science and Industry, and Gilles Bélanger, Parliamentary Assistant to the Premier of Quebec for High-Speed Internet.
In the context of the global pandemic of COVID-19, when access to quality Internet service has become even more essential, it is imperative to accelerate the deployment of this service as much as possible and, to do so, to go beyond the usual framework. Working with ISPs, adding a deadline with penalties to new contracts, and covering 100% of homes in the project area will ensure that this happens quickly.
Related Links