A New Future for Quebec's Aerospace Industry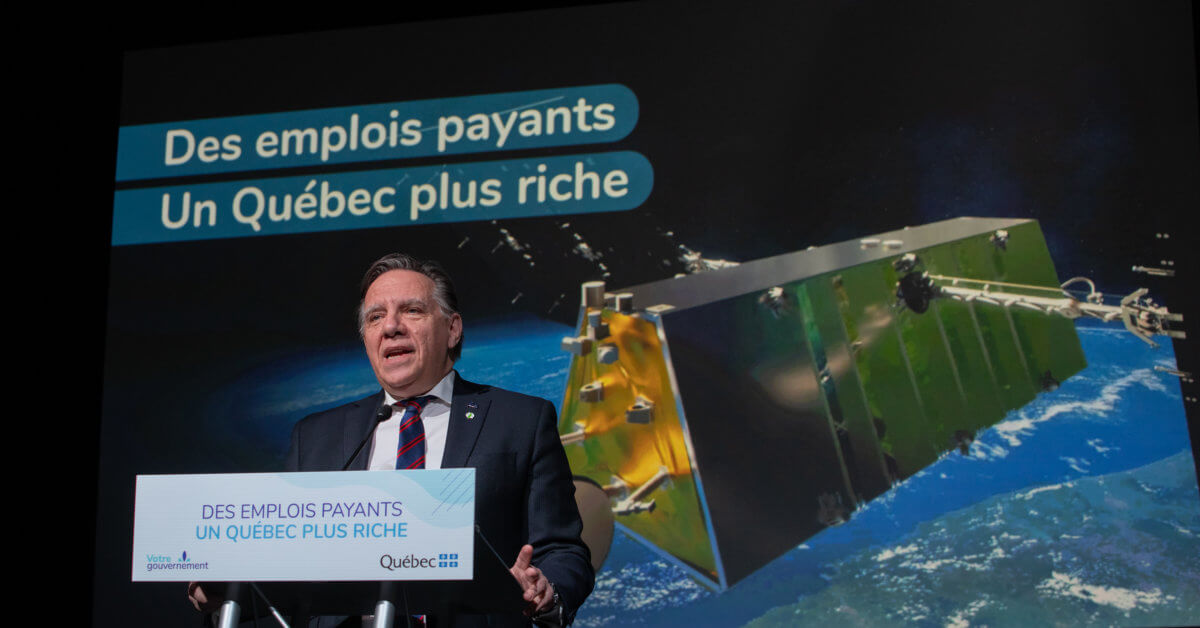 ---
18 February 2021
The Government of Quebec confirms the signature, with Telesat LEO Inc. (Telesat) and MacDonald Dettwiler and Associates Corporation (MDA Montreal) of two agreements in principle representing an estimated $1.8 billion in investments in Quebec. These agreements relate to their project in Quebec for the future Telesat Lightspeed network. This project consists of deploying, in low earth orbit, a constellation of 298 new-generation satellites integrated into a state-of-the-art terrestrial network.
Québec Premier François Legault made the announcement today in the company of Pierre Fitzgibbon, Minister of Economy and Innovation.
As part of Telesat's project, MDA Montreal was selected to develop and manufacture the active antennas, a key technology for these satellites. The Lightspeed project will allow MDA Montreal to create up to 280 direct, well-paying jobs in Montreal. MDA is also in advanced discussions with Thales Alenia Space for the final assembly and manufacturing of the Lightspeed satellites in Quebec. Telesat's plans include the establishment of its network operations center in Quebec, which will create at least 320 direct, well-paying jobs in Gatineau. These satellites are designed to offer a global telecommunications service with high bandwidth and low latency, whose performance would be comparable to that of a fibre optic network.
The agreements in principle announced today represent the first step in this important development project for Québec, the details of which will be announced in the coming months. The Quebec government's financial support of $400 million for Telesat and $50 million for MDA, in the form of a repayable advance with a forgivable portion of $50 million, is conditional on the finalization of the agreement between Telesat LEO and the federal government.
Highlights :
– The approximately 600 jobs that will be created at Telesat and MDA will pay close to $100,000/year.
– Telesat is one of the world's leading communications satellite operators, with 15 geostationary satellites in operation.
– Headquartered in Ottawa, the company has facilities and offices across the country and around the world.
– MDA Montréal specializes in the design, development and manufacture of payloads and products such as space antennas and high-performance electronic systems for the space industry.
– The company employs close to 640 people in Quebec and is considered the main prime contractor in the Quebec space sector.