Quebec goes ahead with major 200 MW Apuiat wind project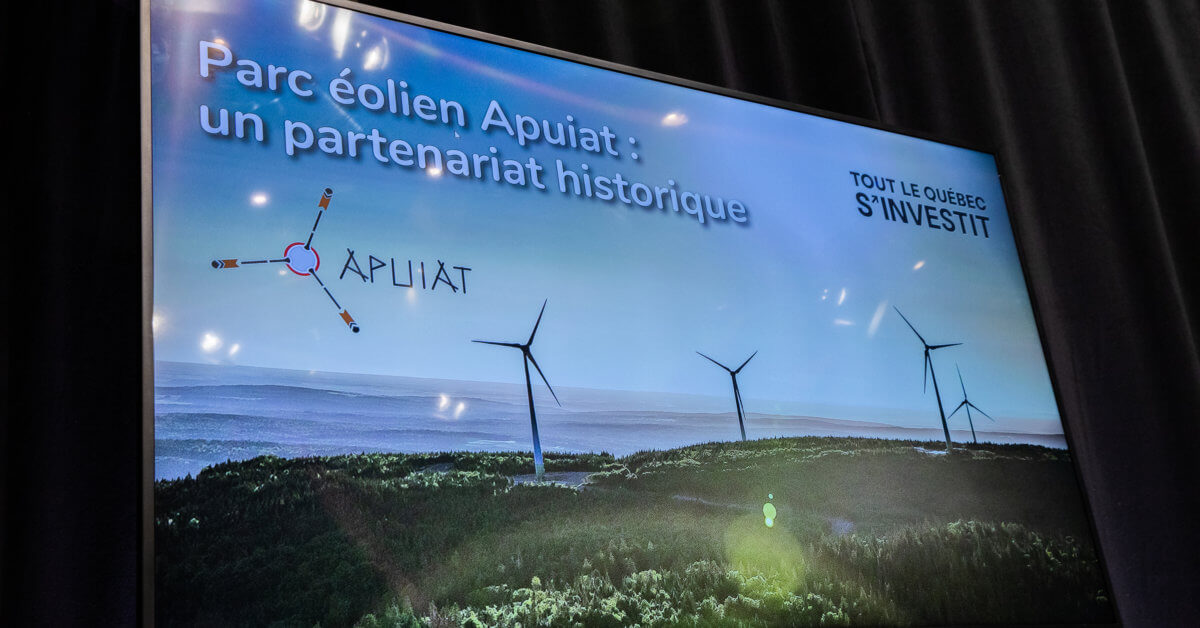 ---
5 February 2021
The Prime Minister, Mr. François Legault, the Minister of Energy and Natural Resources, Mr. Jonathan Julien, the Minister Responsible for Indigenous Affairs, Mr. Ian Lafrenière, the leader of the Uashat mak Maniuetam innu community, Mr. Mike Mckenzie, the leader of the Essipit Innu Council, Mr. Martin Dufour, the CEO of Hydro-Quéebec, Mrs Sophie Brochu and the President and chief Executive Officer of Boralex In., Mr. Patrick Decostre, are happy to announce an historic partnership enabling the realization of the Apuiat wind project.
The project is in line with the governement's vision for Quebec's economic recovery while relying on renewable energy. The project aims to ultimately reduce greenhouse gas emissions. In this context, an incerasing electricity demand is to be forseen due to the launch of the Plan for a Green Economy and some electricity export projects. This partnership will allow a 17% price reduction on electricity compared to 2018.
The deal includes a 30 years contract to buy electricity produced in the Apuiat wind turbine parc. The contract between Hydro-Québec Production and Parc éolien Apuiat S.E.C., which regroups Boralex and the innu communities, announces that electricity will be bought at 6¢/kWh. Apuiat therefore becomes the wind turbine parc with the most competitive prices in the province.
Related Links :