Vaccine acceleration of vulnerable people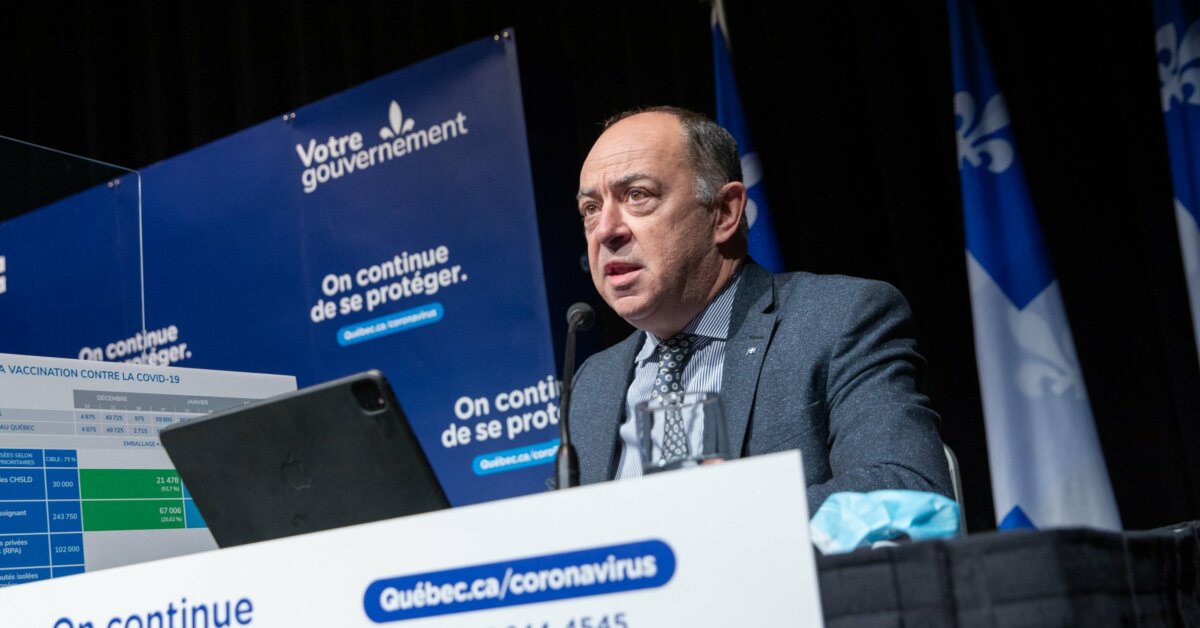 ---
14 January 2021
The Minister of Health and Social Services, Christian Dubé, today gave an update on the vaccination operation, which began a month ago and has resulted in the administration of 115,704 doses of vaccine to date.
The Minister was accompanied by Daniel Paré, director of the VIDOC-19 vaccination campaign, and Dr. Richard Massé, strategic medical advisor at the Public Health Branch of the Ministère de la Santé et des Services sociaux. A weekly press briefing will henceforth be held to provide an update on the vaccination campaign.
Nearly 65% of CHSLD residents received their first dose of the vaccine, or 25,799 out of approximately 40,000 residents. In addition, 85,167 members of the nursing staff were vaccinated. The remaining doses were administered to caregivers and people living in remote or isolated communities. As of today, daily vaccination data will be available as of 1 p.m. each day at Québec.ca/vaccinCOVID.
In addition, the experts announced during the technical briefing preceding the press briefing that they recommend that the second dose of the vaccine be administered between 42 and 90 days after the first dose. This is the best strategy in this context, given that Quebec has to deal with very few vaccines. The goal is to vaccinate as many vulnerable people as possible to save lives and reduce the pressure on our health care system.
While the situation in hospitals is critical, Minister Dubé also reiterated the importance of respecting health measures to avoid dramatic consequences for the health network, patients and the population. According to the latest projections by the Institut national d'excellence en santé et en services sociaux (INESSS), although the increase in projected new hospitalizations seems to be stabilizing, there is a real risk that the network's capacity will be exceeded in the Montreal area over the next three weeks. More than 80% of the regular and intensive care beds designated for patients with COVID-19 are already occupied.