Vaccination against Covid-19 continues to accelerate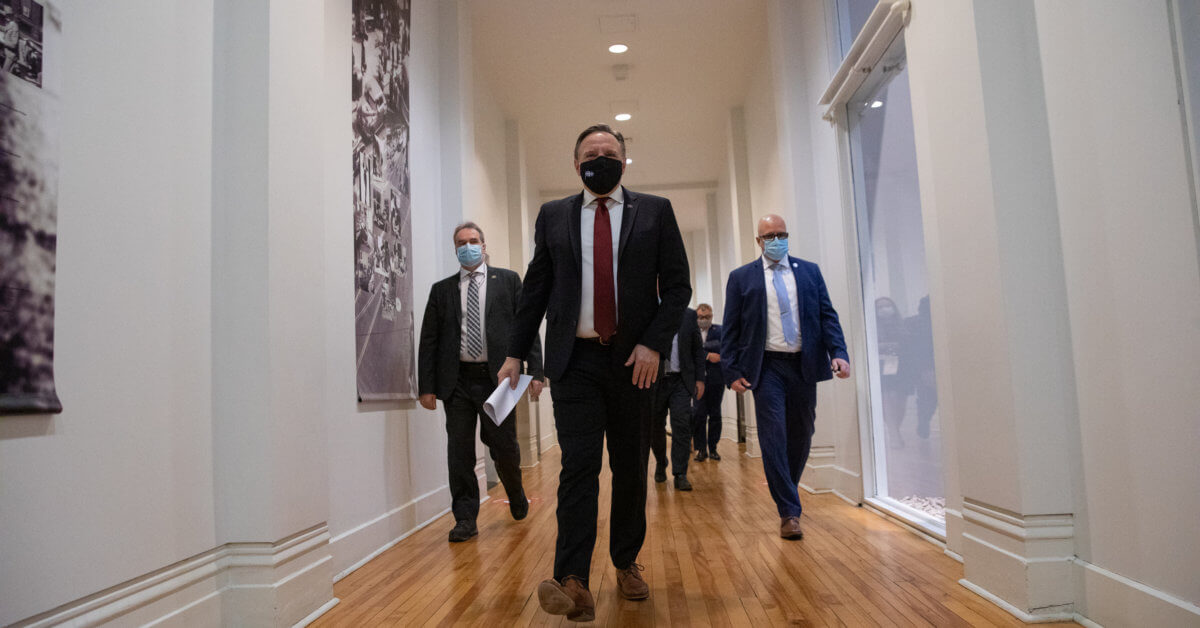 ---
11 January 2021
The Premier of Quebec, Mr. François Legault, and the Minister of Health and Social Services, Mr. Christian Dubé, have announced that vaccination against VIDOC-19 among priority clienteles continues to accelerate in Quebec. More than half (53.7%) of CHSLD residents have been vaccinated to date, for a total of 21,478 people.
Yesterday, 8,400 doses of vaccine were administered, for a total of 92,452. Of the 115,375 doses received so far, 80 percent have already been administered.
Critical situation in Quebec hospitals
Moreover, the constant increase in cases and hospitalizations over the past few weeks has put enormous pressure on the health and social services network and its workers, so that several hospitals are currently at a maximum level of load shedding and are having difficulty performing urgent and oncological surgeries. If this trend continues, there could be an overflow of hospitalization and intensive care bed capacity for patients, both those with IDVOC-19 and those with other diseases.
There are 1,436 IDVOC patients in our hospitals. It is important to understand that IDVOC patients not only require beds, they also place demands on staff. A nurse who is with one COVID patient cannot be with another patient. The first reason we have to make an effort and limit our contact is to help the health care staff.
Given the seriousness of the situation, the Ministère de la Santé et des Services sociaux therefore asked several institutions in the Montreal, Laval, Lanaudière, Laurentians and Montérégie regions to prepare to exceed their intensive care bed capacity. The situation is particularly critical in the Greater Montreal area, where the number of hospitalizations has more than doubled in the last month.
To learn more : quebec.ca/en/confinement