Face covering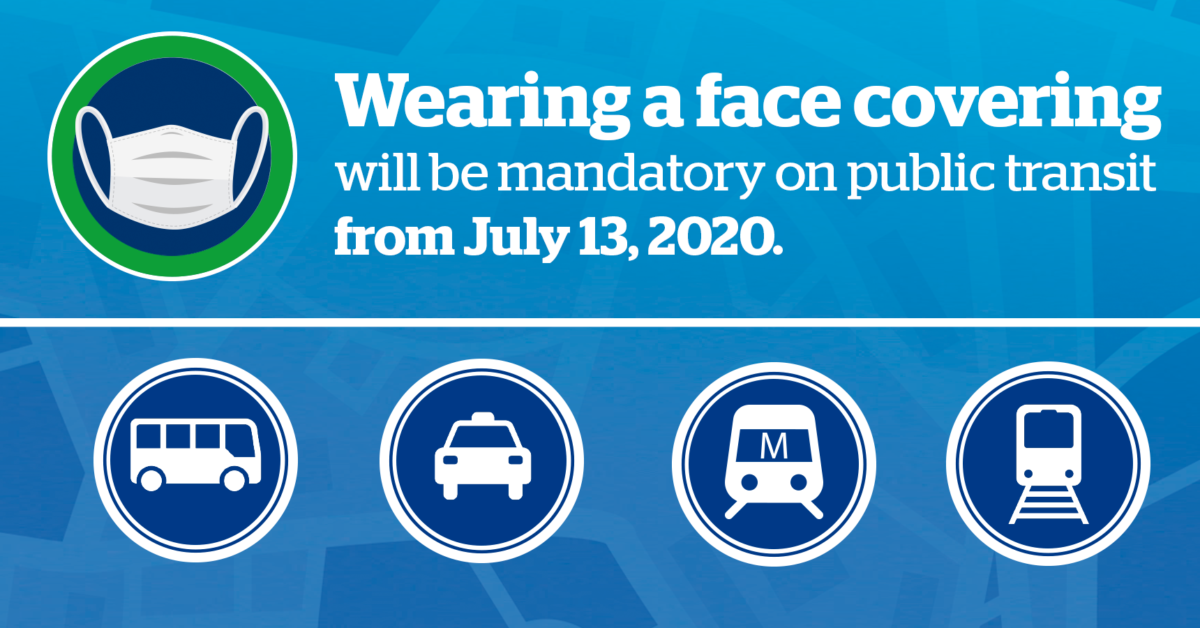 ---
30 June 2020
Wearing a face covering, also known as a homemade mask, will be mandatory on public transit from July 13, 2020 for people age 12 and over. This obligation applies to buses, the subway, ferries, taxis, car services, etc. Children under 12 years of age, people whose particular medical condition prevents them from wearing a mask and people who are unable to put on or take off a mask by themselves do not have to wear a face covering on public transit. However, for children between 2 and 12 years of age, wearing a face covering or mask is recommended.
In other public places where physical distancing of 2 metres is not possible, such as at the grocery store or in shops, wearing a face covering is strongly recommended.
When you wear a mask or a face covering in public, you must also follow other safety measures, such as hygiene. For more information, see the Health recommendations for everyone section.
If you're sick, stay home. If you have to go to a clinic or a hospital, wear a procedure mask or, if you don't have one, your face covering until you are given one when you arrive.
Anyone who goes to a health care facility, such as a hospital, a clinic, a doctor's office or a family medicine group, should wear a procedure mask or a face covering. This recommendation applies to both the patient and the person who is with them. When the person arrives, the staff may ask them to wear a procedure mask.
Children under age 2, anyone who has trouble breathing or is unable to remove their mask or their face covering without assistance should not wear it.