Premier Legault and Mayor Plante visit flood zone in West Island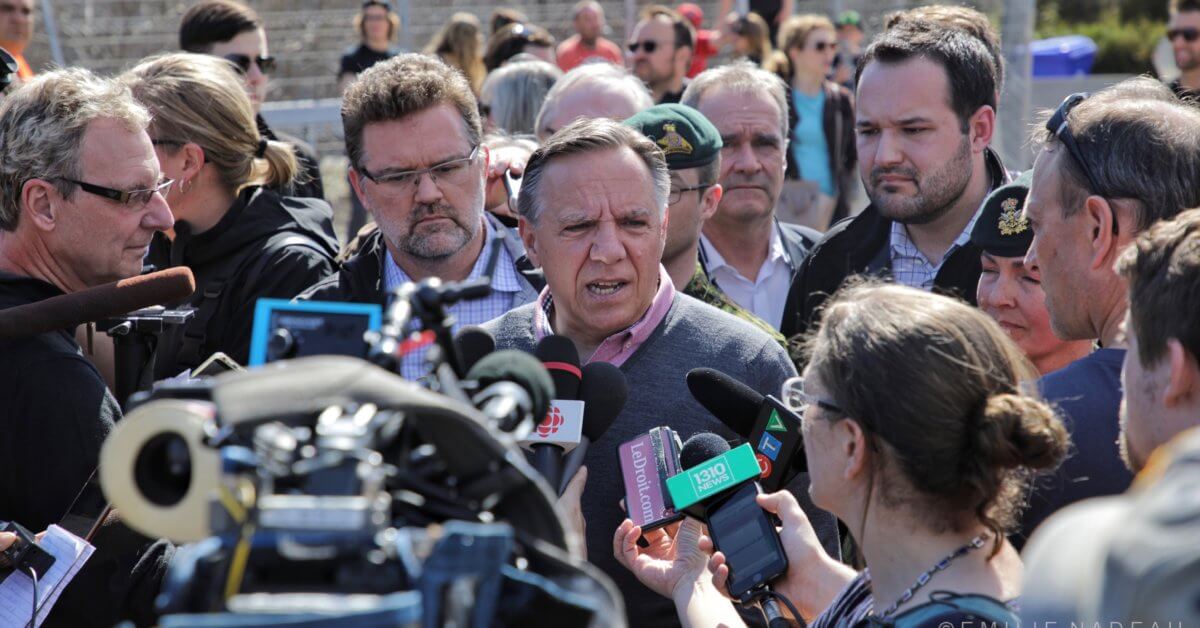 ---
24 April 2019
On Sunday, Premier Francois Legault and Mayor Valerie Plante visited Île-Bizard to discuss the flood preparation plans as well as to laud the many volunteers, city employees and firefighters on hand helping to fill sand bags.
During the Premier's remarks, army personnel arrived and as of press time, there are currently about 50 members of the Canadian Armed Forces from the Maisonneuve Regiment helping with stemming the flood risk for residents of Ile Bizard and nearby Ile Mercier as waters continue to rise.
Both Plante and Legault commented on the preparations already put in place underlining that this was not going to be 2017 because of the pre-planning.
To read the full article, click here.