STE-MARTHE-SUR-LE-LAC: Premier François Legault congratulated people who worked on the flooded zone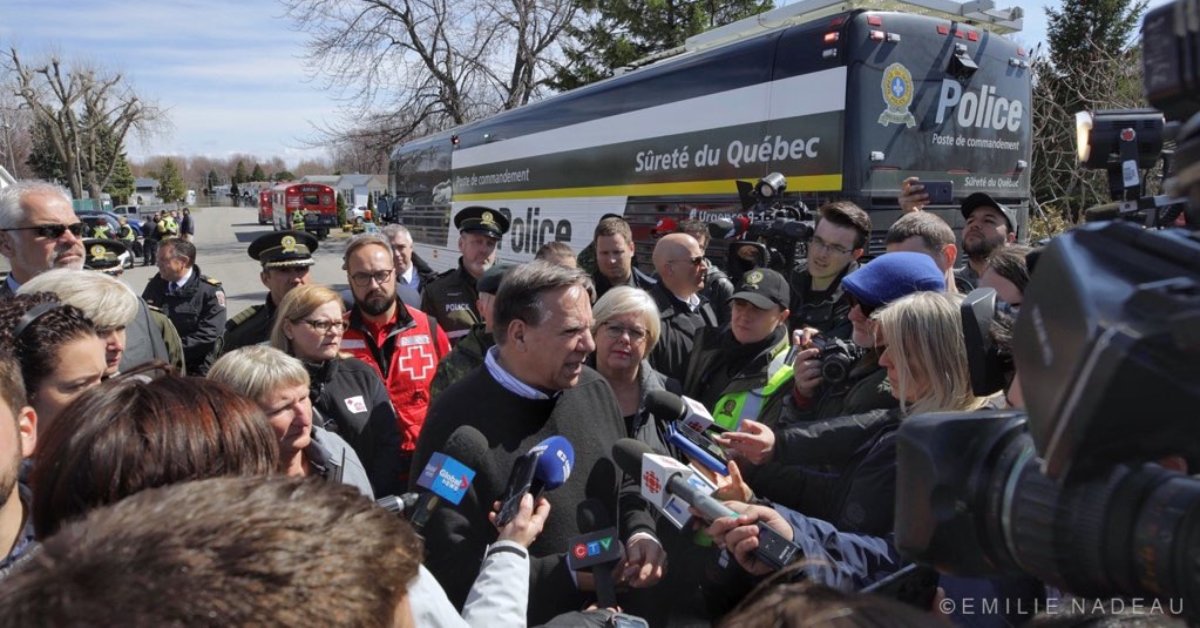 ---
29 April 2019
STE-MARTHE-SUR-LE-LAC — Exhausted residents of this tiny town just across the Lake of Two Mountains from Montreal seemed shell-shocked Sunday as the sunshine revealed the extent of the damage caused when a 43-year-old dike gave way Saturday, flooding more than 2,500 houses and forcing about 5,000 residents to leave their homes in a panic.
The southern portion of this town is under water, about one-third of its population of 18,000 are out of their homes (after another 1,500 residents of were urged to leave Sunday), and an area spanning about 50 residential streets is now a no-go zone. The lake has swallowed up dozens of cars and many basements, but so far, there have been no deaths or injuries in the calamity.
Premier François Legault congratulated the volunteers, firefighters, soldiers and police officers who worked through the night in the dark to evacuate people and shore up the flooded zone. He called the injury-free evacuation a "near miracle", considering how quickly the water came up and how many people were affected.
"To have evacuated in a couple of hours, nearly 5,000 people, it is almost a miracle," Legault told reporters after surveying the area Sunday afternoon. "There were people in wheelchairs being evacuated in pickup trucks and nobody was injured. It's almost a miracle, so bravo for the work that was done."
To read the full article, click here.