Premier François Legault Thursday took advantage of the federal cabinet meeting in Sherbrooke to pressure the prime minister
Legault puts squeeze on Trudeau in Sherbrooke meeting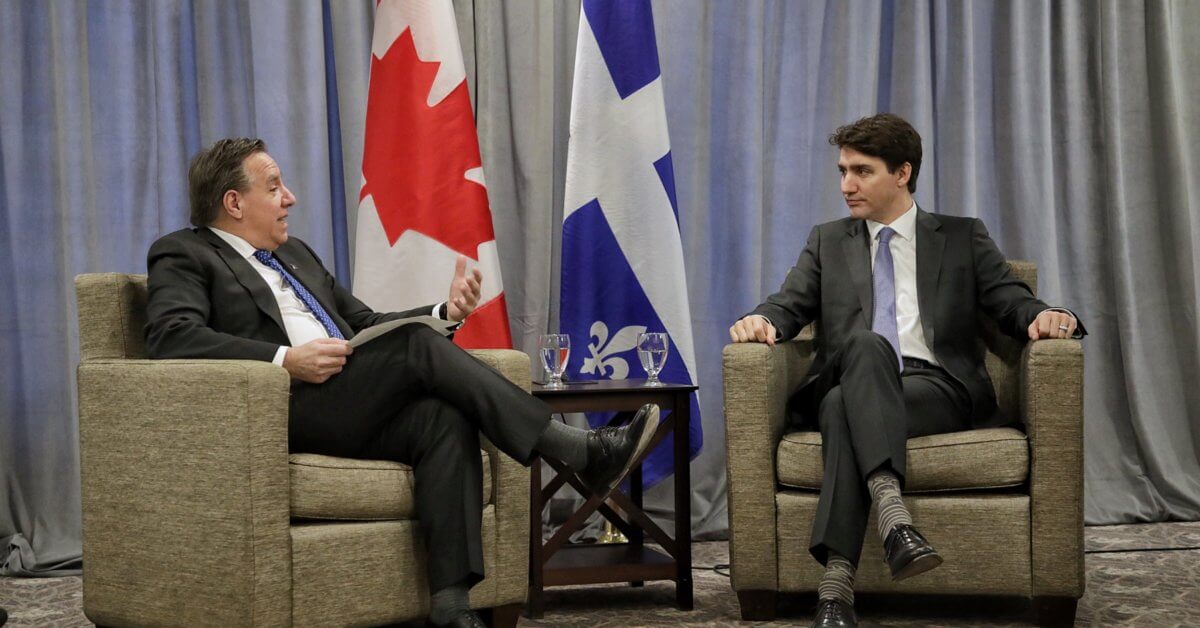 ---
21 January 2019
With the country now into an election year, Premier François Legault has upped the pressure on Prime Minister Justin Trudeau to get moving on Quebec's outstanding issues.
Emerging from a one-on-one meeting with Trudeau on Thursday, Legault noted that the two revisited the same issues — from immigration to infrastructure funding to the creation of a single tax form for Quebecers — they discussed at their two previous meetings.
"We already had discussions, now it's time to move into action," Legault told reporters at a news conference following the meeting in Sherbrooke, where the federal Liberal cabinet is hunkered down.
"We're waiting for answers. We hope to have responses and some confirmations in the coming weeks."
He added he hoped for answers in time for his own party's caucus meeting in Gatineau in two weeks to prepare for the resumption of work at the National Assembly Feb. 5.
To read the full article, click here.