A strenghten relationship between Québec and Newfoundland and Labrador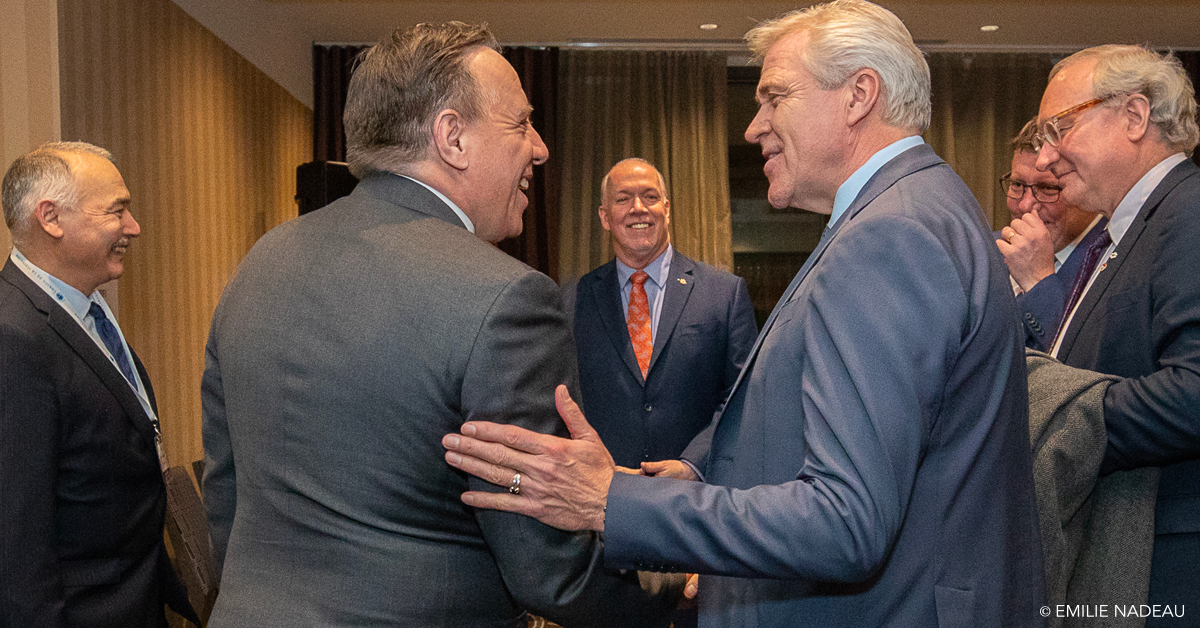 ---
12 December 2018
(…) Premier Dwight Ball has been working to change relations with Quebec since he came into power, most recently discussing hydro and economic developments with new Quebec Premier Francois Legault over dinner last week.
Earlier this year, a memorandum of understanding was signed between the provinces about working together to help develop mining on the Labrador Trough and transportation projects in Labrador. Ball says the memorandum is a turning point in relations with Quebec.
"I think with the early conversations that I've had with Legault, he wants to see more economic activity and he wants to strengthen the relationship. He really was interested in talking about hydro," said Ball. (…)
To read more, click here.