The Coalition Avenir Québec welcome the 75th member of parliament!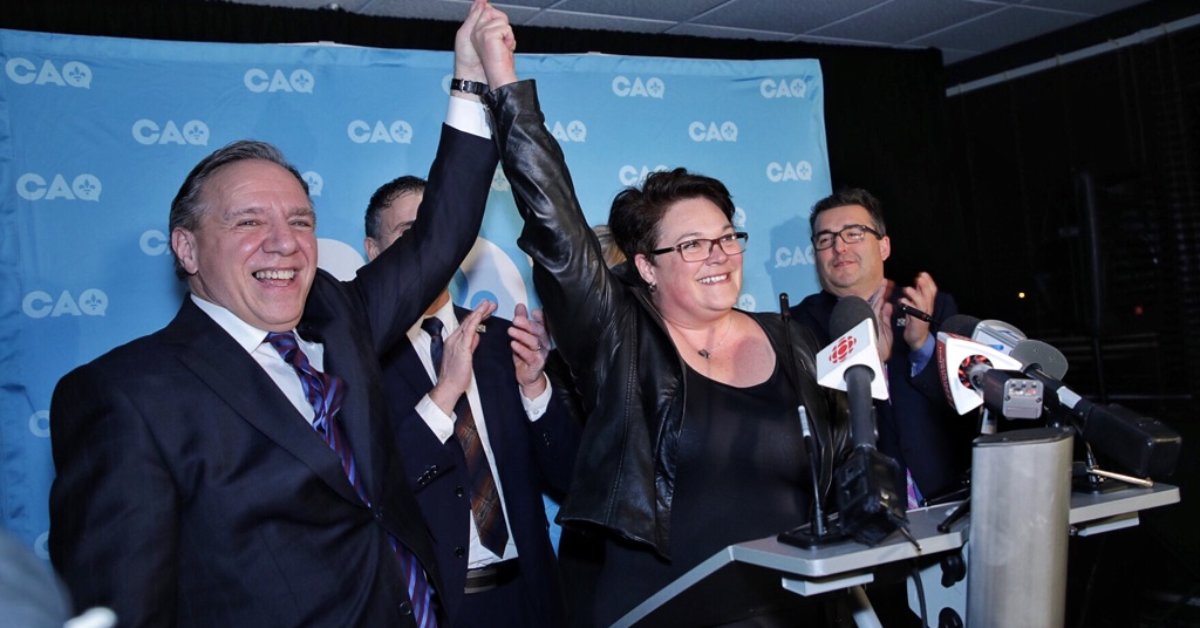 ---
11 December 2018
Nancy Guillemette, the new MNA of Roberval, celebrated her victory surrounded by the Premier, François Legault, the minister of Municipal Affairs and Housing, Andrée Laforest, the MNA of Lac-St-Jean, Éric Girard, the MNA of Dubuc, François Tremblay, and a lot of supporters.
« I only have one word to say: Thank you! Be certain, citizen of Roberval, that I will fulfill my engagements! », Nancy Guillemette exclaimed joyfully.
She met a lot of people during her campaign and gained their approval, mostly for her knowledge of the riding and also for her qualities as a leader.
« Nancy Guillemette led a great campaign, she went to meet citizens of the riding and won their hearts. With Nancy's winning, the lake is blue… CAQ blue! We can now count her as the 75th member of the government. It is a test that we have succeed as the new government. We will work hard for the people of Roberval. Nancy, we welcome you to the team of change! », said by François Legault, Premier of Québec.
Mrs Nancy Guillemette will start working as soon as possible and will be joining her new colleagues at the National Assembly.