1.7 BILLION FOR FAMILIES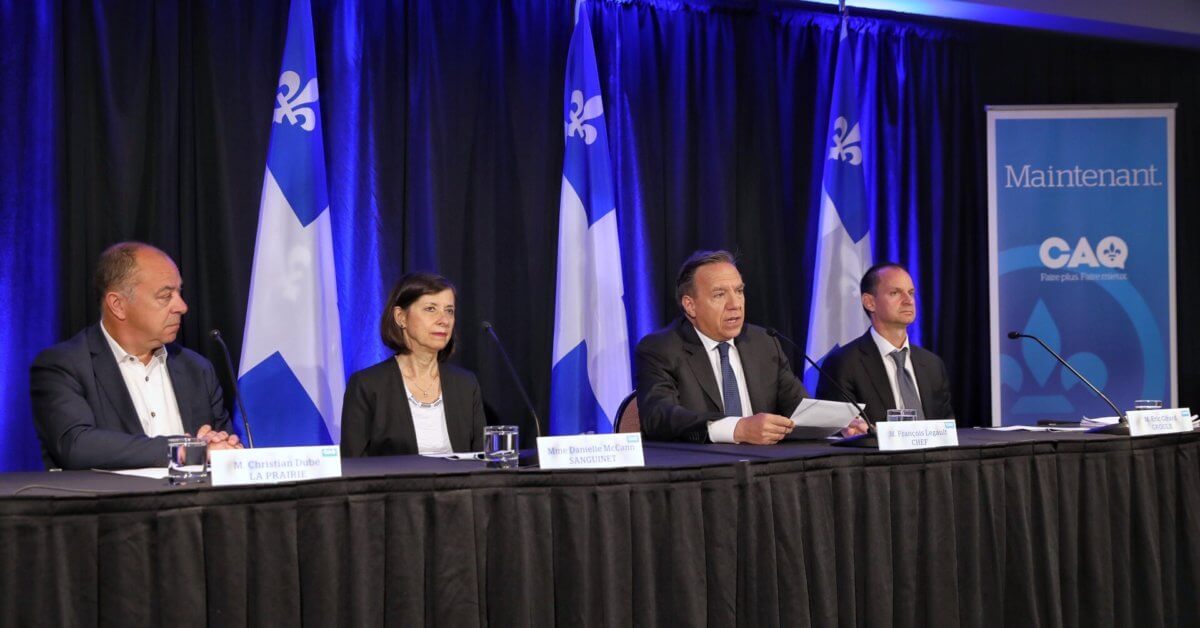 ---
8 September 2018
KEY POINTS :
1.7 billion in the pockets of families  
10-billion-dollar debt payment  
Major investments in education and healthcare for seniors 
Reduction of waste and bureaucracy 
François Legault made public the CAQ financial framework today in Québec City. Candidates Danielle McCann (Sanguinet), Éric Girard (Groulx) and Christian Dubé (La Prairie) were also present.
Financial Framework: https://coalitionavenirquebec.org/fr/cadre-financier/ 
The CAQ tabled a framework that is responsible and demonstrates beyond doubt a future CAQ government's capacity to manage public finances with rigour to improve services and put money back in Quebecers pockets.
A CAQ government will provide stable funding for the state's key missions. In healthcare, spending will grow 4.1% during the first three years, and by 4.2% in the last year of its mandate. In the end, investments in Education will amount to over $400M, and investments dedicated to seniors, over $500M.
François Legault was obviously proud to announce his government would give back almost 1.7 billion per year to families. "Philippe Couillard has picked $1500 in your pockets during his first years in power. Liberals think Quebecers are automatic tellers. With the CAQ, the government will work to put back money in your pockets. What a change!"
Among other things, a CAQ government would standardize school tax rates, create an enhanced family allowance and eliminate the heinous "family tax" imposed by the Liberals. "No other political formation intends to do more for Québec families than the CAQ", the CAQ leader added.
François Legault is committed to avoid increasing fees and taxation for Quebecers more than the cost of living. A CAQ government will also make a 10-billion-dollar payment on Québec's debt before March 31, 2019. "Because the taxes we all pay must be managed with rigour and discipline, a CAQ government will endeavour to reduce waste and bureaucracy", he explained.
"The CAQ team is, by far, the strongest to ensure rigorous management of public finances, to drive our economy and to put money back in our families' pockets. The Liberals have been in power for fifteen years. The only party that has a team strong enough to defeat the Liberals, to form the next government and to manage public finances with rigour is the CAQ."
QUOTE:
"Our priorities are clear: put money back in the pockets of families, invest in education for our children and in healthcare for our seniors. With the outstanding CAQ team, finances will be well managed, our debt will diminish and there will be no tax, income tax or fee increases above inflation."
– François Legault,  
L'Assomption MNA and Coalition Avenir Québec leader