AIM HIGH FOR OUR FOREST INDUSTRY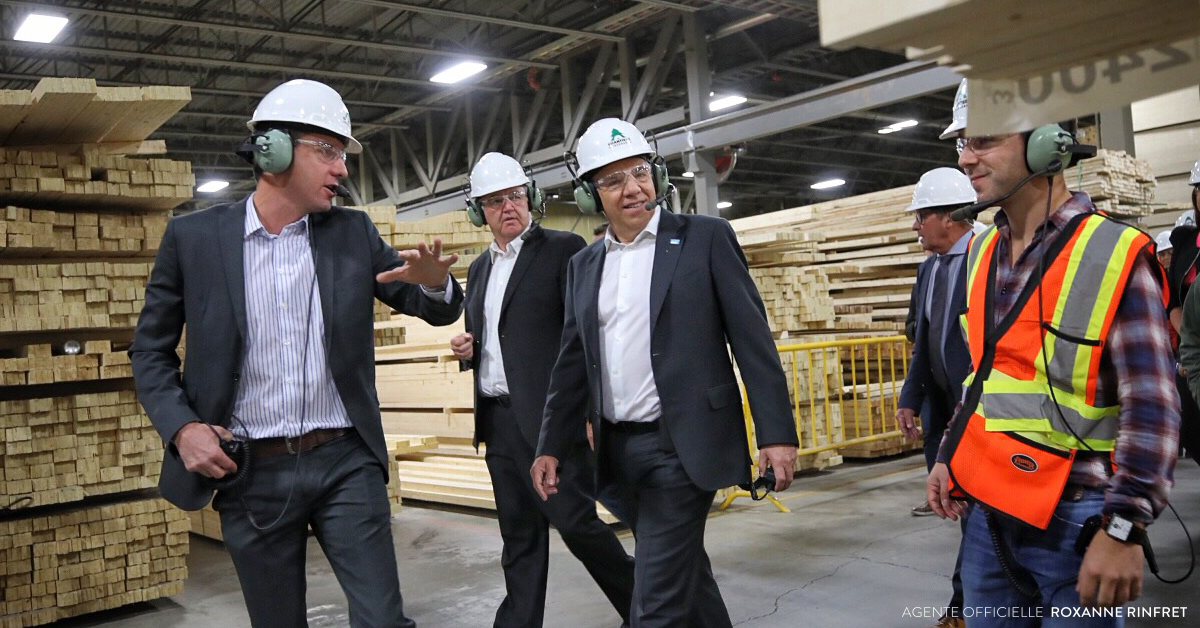 ---
25 September 2018
IN SHORT, WHAT IS NEEDED ACCORDING TO THE CAQ:
More predictable cutting rights, forest management and forestry support programs
Promote the use of wood in construction
Encourage forest product exports
Together with CAQ candidate for Ungava, Denis Lamothe, François Legault vowed to make cutting rights, forest management and forestry support programs more predictable.
"Québec's forest industry represents 58,000 direct jobs. The livelihood of over 200 municipalities in the province depends on forestry and Québec exports generate more than 10 billion dollars in revenues each year. That the Liberal government does not have a mid or long-term vision for the development of this sector is simply irresponsible!" the CAQ leader said.
Furthermore, François Legault intends to promote the use of wood in construction, by including wood products in public tenders. He will also rely on the expertise of Investissement Québec to encourage forest product exports.
"We have to boost productivity, increase the use of wood in construction and grow our exports. This is exactly what a CAQ government will do!", Legault cried out enthusiastically.
The CAQ leader also wants to enhance civil servant presence in resource regions to increase cooperation with industry and better determine cutting and forest management strategies. Last, a CAQ government will defend and protect the interests of logging industry workers and companies in all international negotiations.
"The Liberals have been in power fifteen years and if we want things to change in Québec, if we want to do more and to do better for our forest industry, we have to start by replacing this government. The only party that has the team to defeat the Liberals and form our next government, is the CAQ", he said.
QUOTE:
"Forestry drives many regions' development. We want to provide more stability and predictability to the logging industry. Currently, the government is managing things in the short-term. We need a vision for forestry… and this is exactly what the CAQ is offering."
– François Legault
L'Assomption MNA and Coalition Avenir Québec leader