POT BANNED FROM PUBLIC SPACES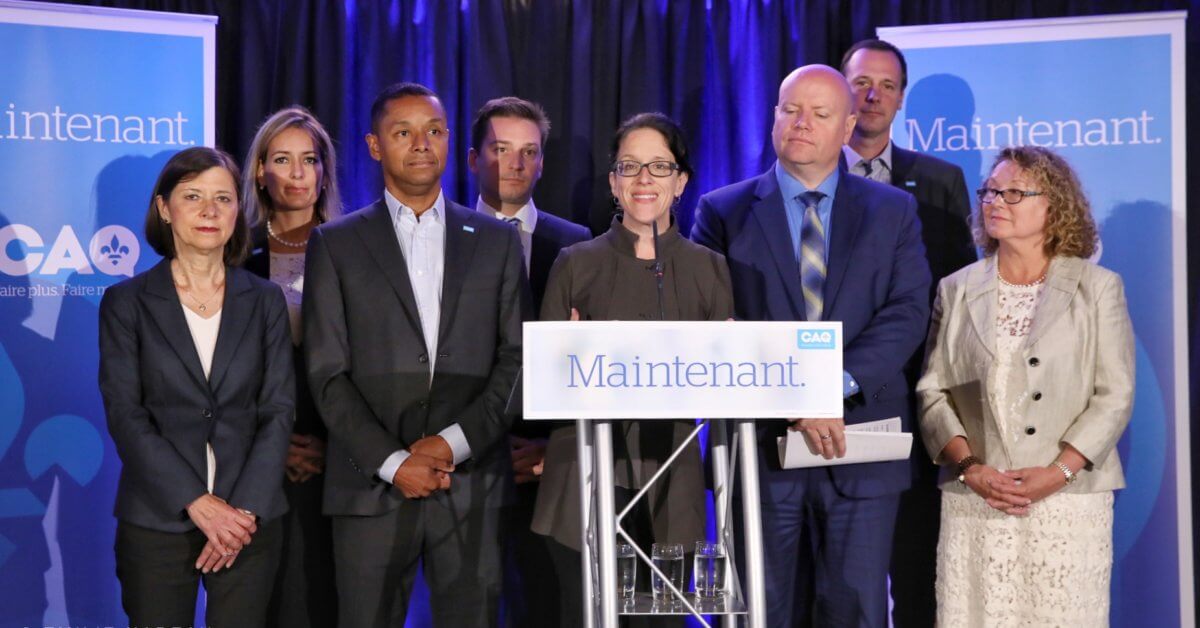 ---
19 September 2018
KEY POINTS ACCORDING TO CAQ:
No consumption in public
Legal age raised to 21
No SQDC outlets near schools 
Speaking together, CAQ candidates for Champlain, Taillon and Vachon, Sonia Lebel, Lionel Carmant and Ian Lafrenière announced Coalition Avenir Québec planned measures to protect young people from the risks associated with legalization of marijuana for recreative use.
A CAQ government will adopt a uniform regulatory framework prohibiting cannabis consumption in all public spaces. "If we don't boot out the Liberal government, there will be a thousand different bylaws in a thousand Québec municipalities. It is one minute to midnight to ban marijuana consumption in public!", cried out Sonia Lebel.
Furthermore, François Legault's party intends to set 21 years old as the minimum legal age to purchase, possess and consume marijuana and to prohibit opening SQDC outlets near schools.
"The Liberals have been in power fifteen years and if we want things to change in Québec, if we want to do more and to do better for our young people, we have to start by replacing this government. The only party that has the team to defeat the Liberals and form our next government, is the CAQ." 
QUOTES:
"The Liberal government had the obligation to regulate marijuana consumption and protect our young people. Clearly, they failed."
Sonia Lebel,
Coalition Avenir Québec candidate for Champlain
"Putting cannabis is the hands of someone under 21 is playing at Russian Roulette."
Lionel Carmant,
Coalition Avenir Québec candidate for Taillon
"There must be restrictions so that drug use is not banalized. One of the best ways of preventing that is to ban it from public space."
Ian Lafrenière,
Coalition Avenir Québec candidate for Vachon