DOING MORE AND DOING BETTER FOR PEOPLE WITH ALZHEIMER'S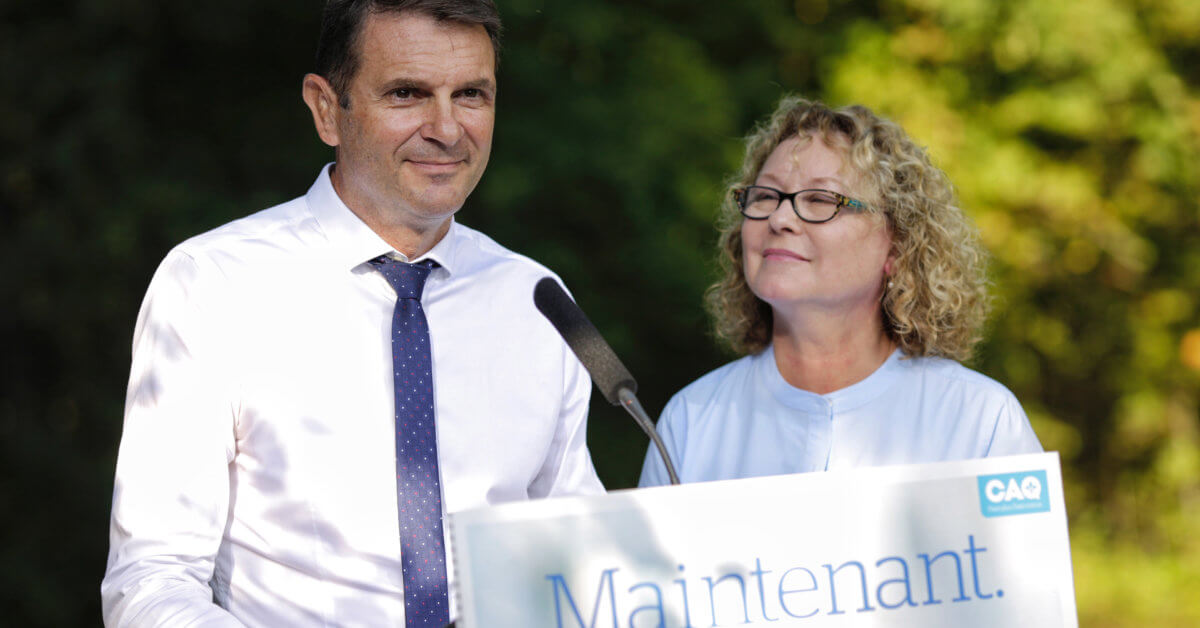 ---
18 September 2018
KEY POINTS ACCORDING TO CAQ:
Additional $5M per year for Alzheimer's disease research
Public consultation on the opportunity of extending medically assisted dying 
CAQ candidates for Prévost and Granby, Marguerite Blais and François Bonnardel delivered an emphatic and emotional message for the 125,000 Quebecers suffering for Alzheimer's and their families. They were speaking to the press from François's magnificent garden in Saint-Sauveur earlier today.
They announced that a CAQ government will inject an additional 5 million dollars per year into Alzheimer's disease research in Québec to be managed by the Fonds de recherche du Québec – Santé. "Alzheimer's is cruel to people having it and to their families but, research on this disease in under-financed. We must do more, much more", Marguerite Blais stated.
The two candidates also announced their government would hold public hearings at the National Assembly about a possible expansion of medically assisted dying (advanced medical directions), an immediate concern for people having Alzheimer's and similar diseases.
The Special commission on dying with dignity recommended in 2012 that a major and sane person be allowed to make an advanced request for medical assistance in dying in case he or she became irreversibly unconscious, but the government did not accept this recommendation for lack of social consensus. Consequently, current legislation does not apply to people with dementia or severe Alzheimer's for instance.  
A 2017 study from Université de Sherbrooke, showed 91% of caregivers approve extending medical help in dying to inapt persons terminally ill showing signs of distress and in the presence of a written advance medical direction.
"The time has come to hold nonpartisan public consultations on the expansion of medically assisted dying. Québec can have such a discussion with serenity. I hope the other parties will support this morning's announcement. We can work together for the victims of Alzheimer's disease", François Bonnardel concluded.
QUOTES:
"Investing $5M a year in Alzheimer's disease research is necessary if we want to mitigate the impacts and provide better support to people having this disease. As government, it is our duty to keep alive the hope we will someday speak of Alzheimer's as a thing of the past."
 – Marguerite Blais,  
Coalition Avenir Québec candidate for Prévost 
"The CAQ makes the commitment to hold this discussion for the sake of the 125,000 families having to cope with Alzheimer's every day. We will do it because we must do it. This is a question of dignity."   
– François Bonnardel,  
Coalition Avenir Québec MNA and candidate for Granby