GIVING NEW LIFE TO OUR CHURCHES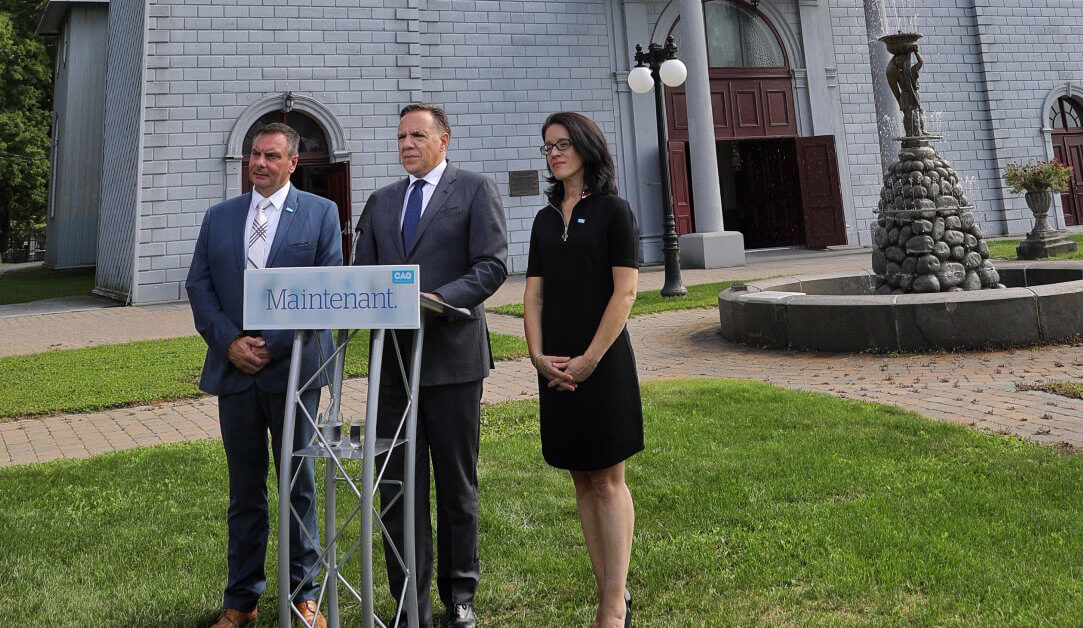 ---
15 September 2018
IN SHORT :
Reinstate funding for the restoration of religious heritage buildings
Create a fund to support church conversions 
(CAP-SANTÉ, September 15, 2018) – Accompanied by CAQ candidates Vincent Caron for Portneuf and Sonia LeBel for Champlain, François Legault vowed to provide significant support to initiatives aiming to preserve or convert Québec religious heritage buildings.
To this effect, he intends to reinstate funding for restoration of religious heritage buildings, up to $20M per year. As well, a $5M fund will be established to support conversion or transformation of churches into community service buildings. These amounts are additional to the recently announced CAQ cultural policy.
"Our churches need to be given a new life or a new purpose if needed, but they must be conserved. Our religious heritage is an integral part of our collective memory!", the CAQ leader stated.
In 2009, the Liberals cut funds for maintenance and conservation of our religious buildings, which accelerated the deterioration of churches and other places of worship. Over 450 churches have closed between 2003 and 2016.
"The Liberals have been there for 15 years and they have neglected our churches. If we want things to change in Québec, if we want to do more and to do better for our religious heritage buildings, we have to start by replacing this government. The only party that has the team to defeat the Liberals and form our next government, is the CAQ," François Legault emphasized.
QUOTE:
"We must correct the mistake made by the Liberals when they cut $10M of religious heritage funding in 2009 and never fully reinstated it since. Our churches are vital to our villages, towns and cities. We have a moral obligation not to forget them and to give them a new lease on life."
– François Legault,
L'Assomption MNA and Coalition Avenir Québec leader