DOING MORE AND DOING BETTER FOR MUNICIPALITIES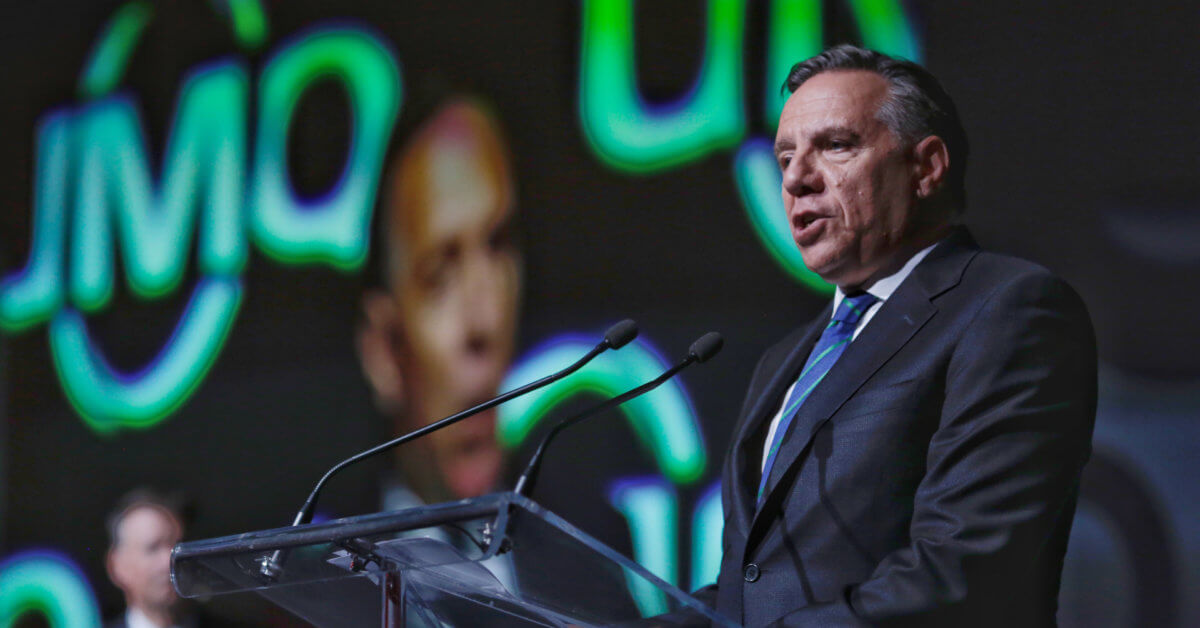 ---
14 September 2018
KEY POINTS :
A project office for an integrated transit network for Laval and the North Shore
1% of QST to municipalities
High-speed Internet access all over Québec
(Québec City, September 14, 2018) – CAQ leader François Legault called for cooperation with municipalities and announced his extensive province-wide transit plan in Québec City today. He was speaking in front of the UMQ together with Mario Laframboise, CAQ candidate for Blainville and former president of the Union des municipalités du Québec, and with Jonatan Julien, candidate for Charlesbourg.
Among his announcements, Legault said that, as part of the implementation of an integrated transit network for Laval and the North Shore, a CAQ government would set up a joint project office where the government, the city of Laval and other North Shore municipalities would be represented. This office would be tasked with establishing priorities and planning work schedules. "We'll go forward together", the CAQ leader said.
Legault also made the commitment to lead "a major decentralization effort" and reiterated his intention to remit 1% of Québec sales tax to municipalities to ensure stable growth of their revenues. He also intends to allocate part of the Culture budget specifically to regions.
Furthermore, a CAQ government will make high-speed Internet available everywhere in Québec. "If there is a national urgency for the economy of all our regions, it's providing access to high-speed Internet in all Québec populated areas", he emphasized. 
"The Liberals have been in power fifteen years and if we want things to change in Québec, if we want to do more and to do better for our municipalities, we have to start by replacing this government. The only party that has the team to defeat the Liberals and form the next government, is the CAQ", Legault said.
QUOTE:
"The CAQ has many candidates coming from the municipal world, people such as Chantal Rouleau, Mario Laframboise or Jonatan Julien. We have highly competent managers, successful entrepreneurs and former directors of major organizations. We have the dream team needed to do more for municipalities. We simply have the best team, period."
– François Legault,
L'Assomption MNA and Coalition Avenir Québec leader