ACTING EARLY: SYTEMACTIC DETECTION DURING EARLY CHILDHOOD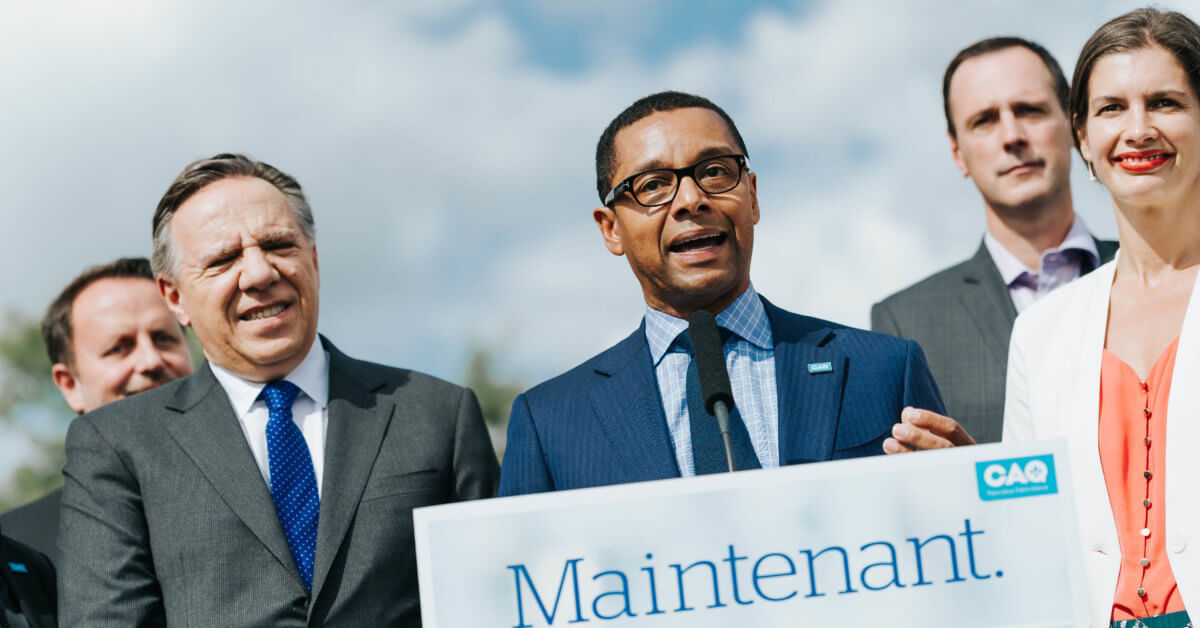 ---
12 September 2018
KEY POINTS :
Guarantee a family doctor for all children from birth
Detect neuro-developmental disorders in children 0 to 5 to provide appropriate care and services as quickly as possible
Set up specialized diagnosis and intervention teams to help children having heavy or complex conditions
Visiting his own riding with Lionel Carman, CAQ candidate for Taillon and other members of his team for change, François Legault made public his party's proposals regarding detection of neuro-developmental disorders among very young children.
"This is one of the most important announcements we'll be making this morning. I'm very happy to do so in my own riding! A CAQ government intends to take action so that 0 to 5-year-olds having development problems are detected as early as possible and get the care and services they need as early as possible" Legault said.
These disorders are present from birth, but its only when the child enters school that they have significative impact. But, only 25% of children are diagnosed before school. "A child with an untreated neuro-developmental disorder risks having learning difficulties, lower self-esteem and, eventually, dropping out of school", explained Lionel Carmant, who is a neurologist.
The CAQ proposes among other things to ensure that every child has access to a family doctor. Currently, 146,000 children aged 0 to 5, or 30% of all children, do not have family doctors. "First, we must ensure all children have a family doctor", Legault said.
The CAQ also intends to implement systematic detection of learning disorders among toddlers and to set up evaluation and intervention teams in CISSSes and CIUSSSes to detect and care for children having heavy or complex conditions.
 "The Liberals have been in power fifteen years and if we want things to change in Québec, if we want to do more and to do better for our children, we have to start by replacing this government. The only party that has the team to defeat the Liberals and form our next government, is the CAQ."
QUOTE:
"Intervening early in a child's life is the best way to ensure he or she succeeds. Everything must be done to better detect and correct development and learning disorders – at the earliest age possible."
– François Legault,
L'Assomption MNA and Coalition Avenir Québec leader
"We will ensure earlier and much more efficient treatment of children having neuro-developmental disorders all over Québec. That starts by assigning a family doctor or pediatrician to all new-born. We will see to it that all children, regardless of the region where they grow up, have access to the same services to ensure their development and success."
– Lionel Carmant,
Coalition Avenir Québec candidate for Taillon