HELPING SENIORS STAY AT HOME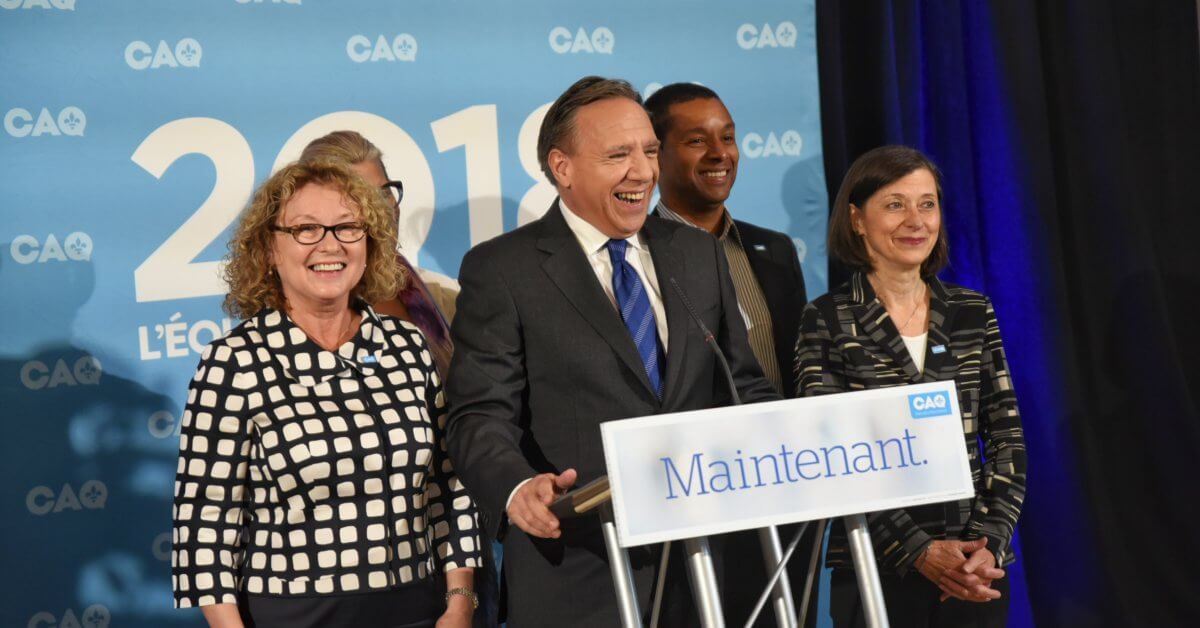 ---
10 September 2018
KEY POINTS :
$800M more for home care and services
 A national home care policy 
François Legault, with CAQ candidates MarieChantal Chassé (Châteauguay), Marguerite Blais (Prévost), Lionel Carmant (Taillon) and Danielle McCann (Sanguinet) announced today a CAQ government will do all it can to help seniors stay at home as longs as possible with care and services provided to them at home.
In 15 years, the Liberal government failed to implement home care. In November 2017 according to the MSSS, 31,000 people were waiting to get home care services from a CLSC. "Thousands of seniors can wait for months before getting some care at home", the CAQ leader pointed out.
The CAQ makes the commitment to invest $800M over the next fours years ($200M more each year) to hire healthcare professionals to provide care and daily living help services to seniors.
A CAQ government will also adopt a new national home-care policy, which will contain concrete measures to prevent healthcare establishment from using budgets slated for home care to fund other expenditures.
The CAQ will also retool remuneration of family doctors wanting to provide more home care but who cannot do so because this type of service is not favoured enough.
To fight against solitude among the elderly, we will create an automated calling program to stop urgent situations in case of inactivity and will form interdisciplinary geriatric teams to provide prevention services to seniors.
"The Liberals have been in power fifteen years and thousands of seniors still have no access to care or services at home.  If we want things to change in Québec, if we want to do more and to do better for those who have built the Québec we have today, we have to start by replacing this government. The only party that has the outstanding team capable of defeating the Liberals and forming the next government, is the CAQ."
QUOTE :
"For too long under the Liberals, the government has neglected our seniors. The CAQ will make the dignity of those who have built Québec a key priority. With seniors' homes, a national policy on caregivers and more home care and services, the CAQ is the party committed to do the most for our parents and grandparents."
– François Legault,  
L'Assomption MNA and Coalition Avenir Québec leader