LOVING CULTURE IS SOMETHING YOU LEARN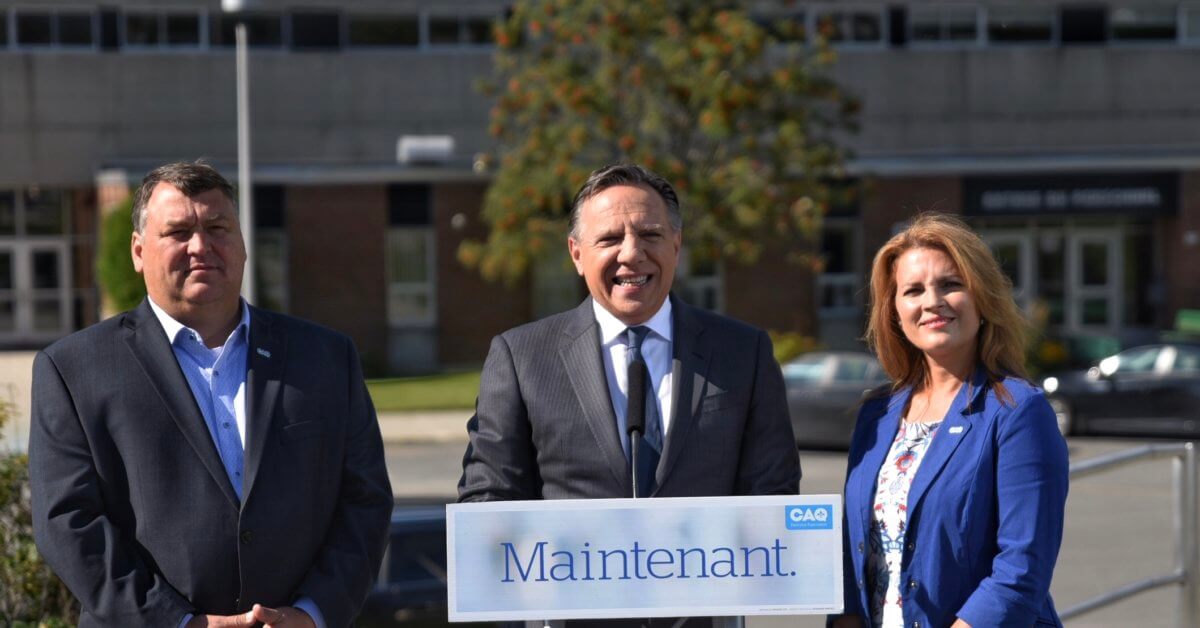 ---
9 September 2018
KEY POINTS :
Ensure two cultural outings per year per student 
Allocate an extra $5M per year to upgrade school libraries  
In the presence of François Jacques and Geneviève Hébert, respectively CAQ candidates for Mégantic and Saint-François, François Legault announced today concrete measures to enhance the presence of culture in our children's school programs.
"There are not enough cultural outings. Teachers want to organize more, but they don't have the resources to do so", the CAQ leader deplored. A CAQ government will ensure all pre-school, grade school and high school students in Québec take part in a minimum of two cultural outings per year.
"Ensuring two cultural outings per year is the best way to spark our children's interest in arts and culture. It's also the best way prepare tomorrow's audiences. This is a winning proposition for everyone", Legault said. These cultural outings will be free, and schools and teachers have all the autonomy needed to select and organize them.
As well, school libraries play a key role in improving our children's reading skills from the earliest age. A CAQ government will launch a catch-up effort to compensate the insufficient funding of school libraries under the Liberal government by investing $5M more per year towards book purchases.
That means spending roughly $20 yearly to buy books for each student, or the equivalent of two books per student. "I am truly proud to announce we will offer the equivalent of two new books per year to all pre-school to high school children", François Legault said gladly.
"I sadly remember former liberal Education Minister, Yves Bolduc declaring 'No child will die because of that', if we cut school library budgets. That the Minister of Education would say such a thing is a testimony of the lack of importance of school success for the Liberals. If we want things to change in Québec, if we want more culture in our schools, we have to start by replacing this government. The only party that has the team to defeat the Liberals and form our next government, is the CAQ."
QUOTE:
"Loving to read, loving culture is something you learn. The more our children will have access to quality books, the more they'll want to read. The more they go to the theatre, the more they'll be open to the world. The more they'll be exposed to Québec culture, the deeper their roots will grow. Québec's future and social cohesion are also a question of culture. We will nurture a taste for culture."
– François Legault,  
L'Assomption MNA and Coalition Avenir Québec leader