CHRISTIAN DUBÉ IS THE CAQ CANDIDATE IN LA PRAIRIE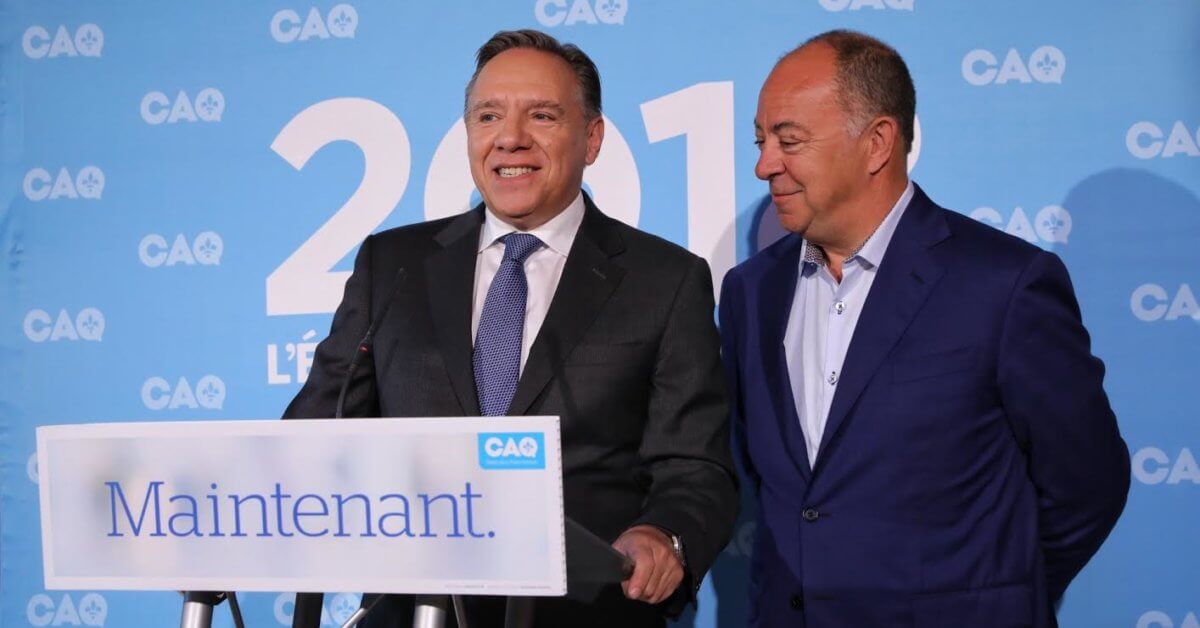 ---
3 September 2018
KEY POINTS :
Christian Dubé will run for election in the riding of La Prairie under the CAQ banner
Until recently, Mr. Dubé was senior vice-president of the Caisse de dépôt et placement du Québec
He has an impressive track record and is an important addition to the CAQ team for change
François Legault proudly welcomes Christian Dubé, as the last candidate of his Team for change. Coalition Avenir Québec now has a full roster of 125 candidates for October 1st election.
Christian Dubé was until very recently senior vice-president of the Caisse de dépôt et placement du Québec. He represents a major addition to the already impressive CAQ economic team. "With Christian, it's like having Crosby, Ovechkin and McDavid on our team", says François Legault, all smiles.
Dubé worked for Price Waterhouse before co-founding MIA Biron Lapierre Dubé & associés in 1986. He then became director, Mergers and acquisitions, at Coopers & Lybrand. From 1996 to 2014, he held many positions at Domtar, such as senior vice-president and chief financial officer, before moving to Cascades where he was vice-president and CEO from 2004 to 2008. He was head of Cascades' European division from 2009 to 2012.
From 2012 to 2014, he was MNA for Lévis. During this time, he acquired a solid reputation for his mastery of public finance issues. He retired from political life after the 2014 election and answered CEO Michael Sabia's call to become senior vice-president Québec of the Caisse de dépôt et placement. It should be noted that Mr. Dubé was one of the few MNAs having left during his mandate who refused the severance pay he was entitled to.
"I decided to come back for the same reasons I entered politics in the first place in 2012: I want to serve Québec, to improve state management. I want Quebecers to get what they pay for with a state that is effective as well as efficient. I was also impressed by the quality of the team assembled by François Legault. Not only am I impressed, I very happy to join the team and to old colleagues", says Dubé, who made the commitment to complete his mandate in full if elected.
QUOTE:
"Christian is returning to politics because he wants to serve Québec. I admire his decision to dedicate the last years of his professional life to politics. I am truly happy to see him join us once more."
– François Legault,
L'Assomption MNA and Coalition Avenir Québec leader