CAQ STANDS UP FOR SUPPLY MANAGEMENT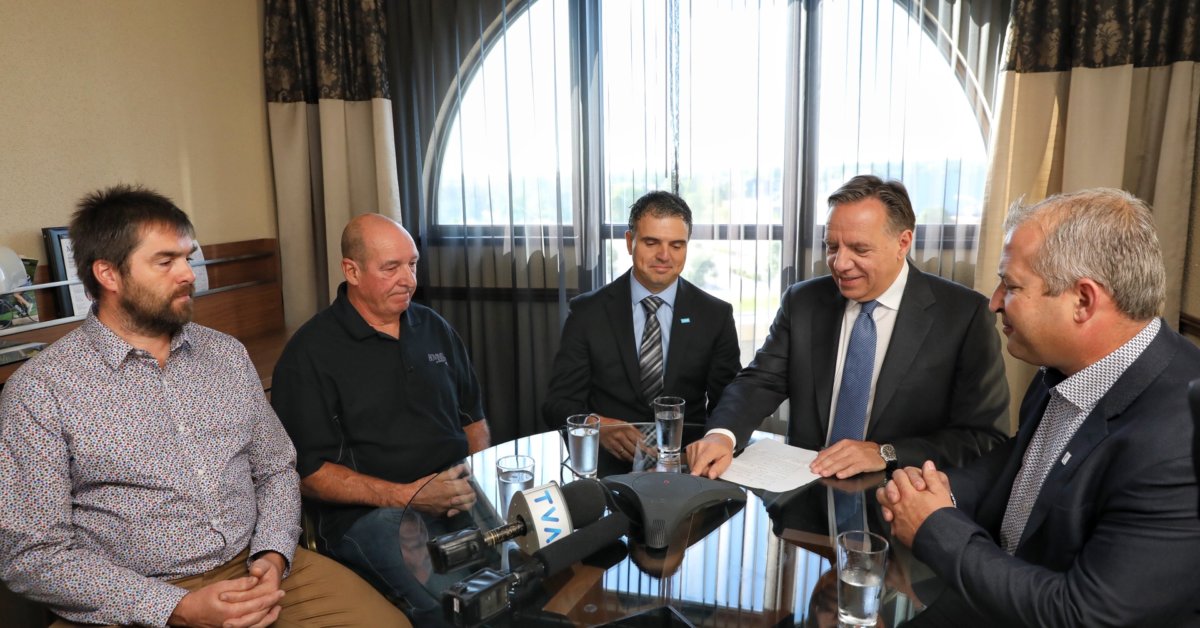 ---
31 August 2018
KEY POINTS :
The CAQ has always defended farmers and demanded that supply management be maintained in its integrality
A CAQ government will continue to support Québec farmers and will defend supply managers energetically 
Since day one, Coalition Avenir Québec has supported farm operators. François Legault and his team have often defended their interest and continue to do so to this day.
Coalition Avenir Québec leader reiterated that the supply management system is non-negotiable for Québec during a teleconference with Marcel Groleau, general president, Union des producteurs agricoles, Daniel Gobeil, president, Producteurs de lait du Saguenay–Lac–Saint–Jean; and Pierre Murray, regional president of Producteurs de grains.
The CAQ supports demands made by farm producers to the federal government concerning North American Free Trade Agreement (NAFTA) renegotiations. "We will stand up", he emphasized.
A CAQ government will do everything in its power to ensure our farmers get fair prices for their products. The dairy industry is too important in Québec to see it weakened. The Liberal government must make all necessary representations and make it a priority to prevent abolition of Canada's supply management system.
Coalition Avenir Québec has always made maintaining supply management a cornerstone of its program in agriculture. Québec farmers can count on the CAQ to defend their interests. 
QUOTE:
"The National Assembly is unanimous. Justin Trudeau must take that into account: supply management is not for sale. If elected October 1st, I pledge to fight in Ottawa as much as necessary. I know how to negociate and I will never accept to compromise supply management. You can be sure that I will stand up for Québec farmers."
– François Legault,
L'Assomption MNA and Coalition Avenir Québec leader