CAQ wants Quebec to remain within Canada and to make concrete gains for all Quebecers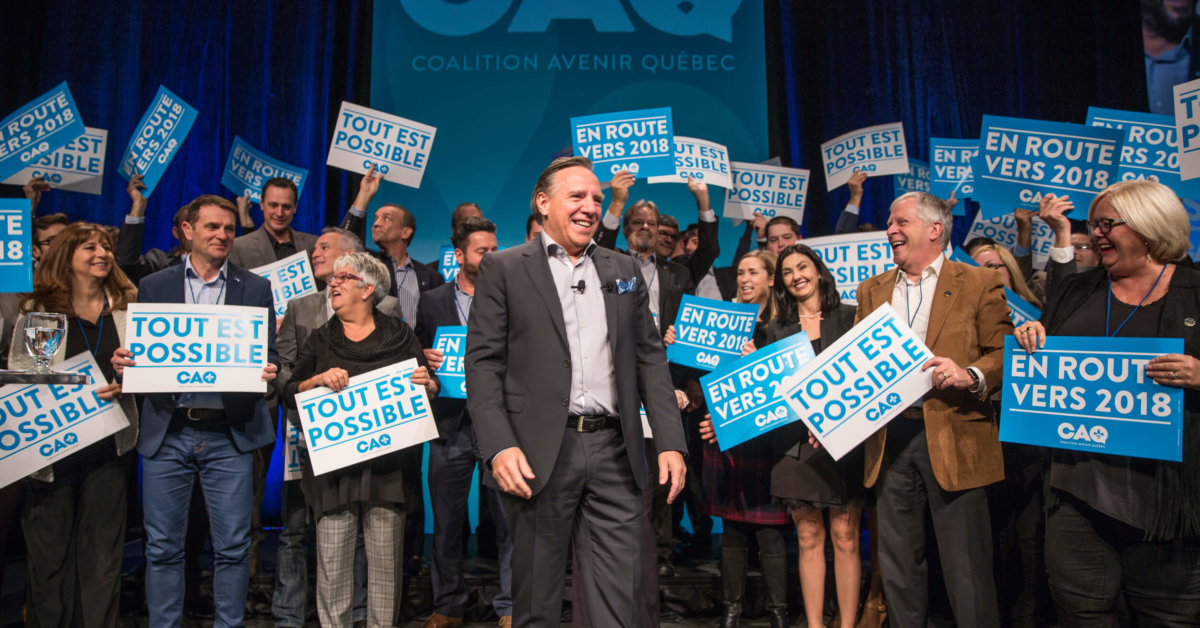 ---
18 November 2016
It is fair to say that Coalition Avenir Quebec's convention – that took place this weekend at Drummondville – was a great success. More than 500 supporters of CAQ were reunited to discuss the major orientations of the party.
On this topic, this convention was an historic moment for the CAQ because the party's members voted largely in favor of an Article 1 by which one the party will work to ensure concrete gains for Quebec and work for the prosperity of Quebec while staying within Canada.
During his closing speech at the convention, the CAQ's leader François Legault delivered a part of his speech in English and addressed a message of hope to English speakers living in Quebec: "If you wish Quebec to flourish within Canada; If you have enough of being stuck with the Liberal Party which is worn out; If you are tired of being taken for granted; You now have another option. Join us".
François Legault also made a big announcement during this convention. A new electricity project in the style of James Bay will be submitted to Quebecers in 2017: "Since its beginning, CAQ offers its economic development vision for the enrichment of all Quebecers. Thus, I will present soon a game's plan that will allow Hydro-Quebec to export more electricity. We must think bigger. As a Prime Minister, I will dedicate myself to the task of building partnerships with Ontario, Newfoundland, New-Brunswick and with the Native nations. My goal will be to increase very considerably electricity exports to Ontario, New-England and New-York. Everybody will benefit from this. A CAQ's government will then launch a great project that is going to create a thousand of high paying jobs. I am talking about launching a 21st century James Bay"