The Rise of the CAQ: The QLP Is Weary and the PQ Is out of Touch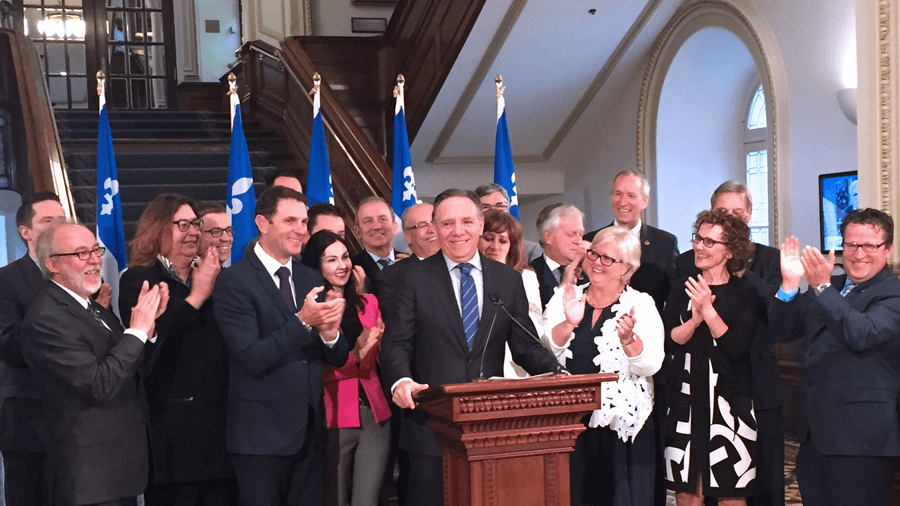 ---
10 June 2016
The late parliamentary session is marked by the rise of the Coalition Avenir Québec. Alongside the CAQ's MNAs, Leader François Legault is happy to acknowledge his party's assertion as a viable alternative to the tired and weary Liberal government; which has been in power, almost continuously, since 2003.
On all ends, the CAQ has successfully shown that it is constructive, ambitious, and in tune to the wants and needs of Quebec's citizens. "The Liberal government is caught in the past, and remains a prisoner of older and ineffective methods. This session has exposed the Liberal government's lack of ideas. The Prime Minister must cease to be indifferent and unaffected towards the matters that concern Quebecers. He needs to get off his high horse. Furthermore, things are not any brighter across the spectrum. The PQ remains engaged in the same old quarrels, regarding the date of the next referendum. Quebecers have had enough of this fiction. Meanwhile, the CAQ is on the rise. Quebecers now possess a real alternative to the Liberals, and I can say it without reservation: We will be ready to form the next government in 2018", exclaimed François Legault.
Education
The CAQ has managed to astonish, innovate and rattle the government on more than one occasion. Consider, for instance, the proposal to provide pre-kindergarten access to all 4 year olds, and to make school mandatory to all, until they either turn 18 or obtain a diploma. Lacking any form of vision for our education system, Philippe Couillard made this ambitious CAQ idea his own; failing, however, to commit to its implementation prior to the end of his mandate. "Education should be our nation's priority. The Liberals have been in power for 13 years, and for 13 years there has been no investment in education. It is inacceptable for Quebec to have a higher dropout rate than in Ontario", highlighted the member for L'Assomption.
In economic matters, the Liberal government budgeted no corporate investment increase for 2016. Quebec has also suffered the loss of headquarters, and the loss of investors' trust. "Many Liberals agree that under Couillard's governance, their party is unrecognizable. The Liberal government is clearly out of ideas! It produces a lot of papers, but very little results. I am repeating my message to Philippe Couillard: Wake up!" stated François Legault.
The CAQ Leader can hardly ignore the black cloud that roams over the Couillard government; a devastating management of the Transports ministry, ridden with manipulation, obstruction, lies and intimidation. "We witnessed a Liberal Minister getting dismissed, because he had the courage to denounce serious internal problems. Mr. Couillard watches like a spectator, as the population's scepticism and anger grow alike. Quebecers are furious, and will tolerate no more. I would like to stress that as a Prime Minister, I would never accept this", concluded François Legault.