MRIs and CTs: Waiting Lists Are Exploding in Many Regions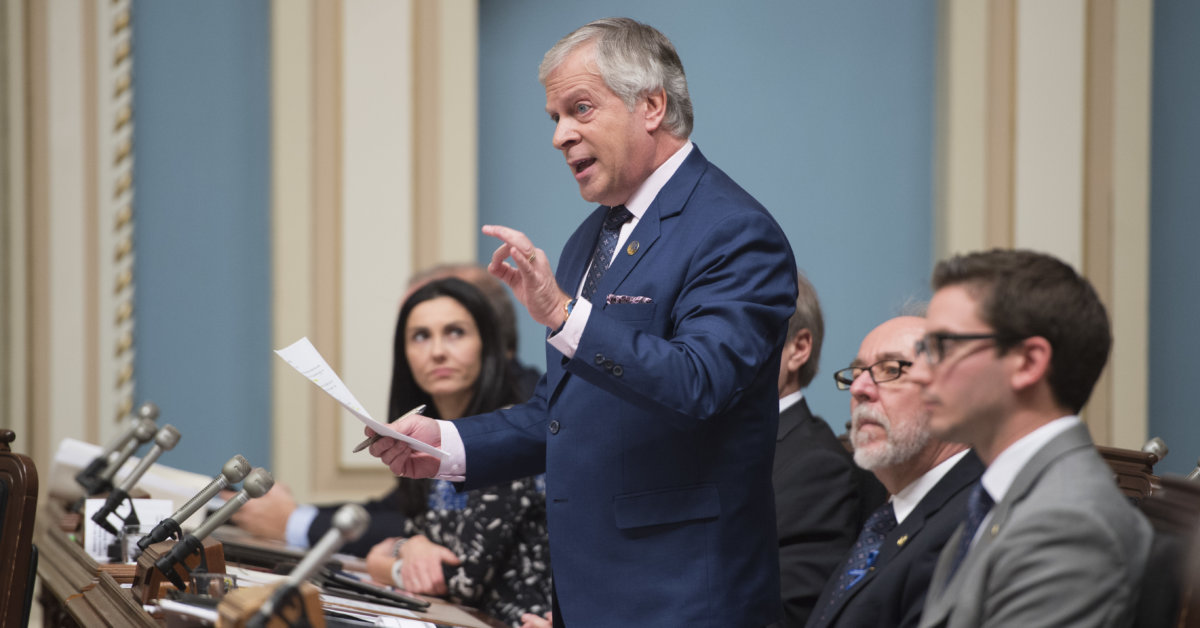 ---
20 May 2016
The CAQ critic for health, François Paradis, revealed new and disturbing data regarding the waiting lists for magnetic resonance imaging (MRI) examination and computed tomography (CT scan). The CAQ member uncovered the latter in an interpellation to the Liberal Health Minister, Gaétan Barrette, at the National Assembly on Friday.
The figures that were gathered by the CAQ, show that despite the promises made by Mr. Barrette, the waiting lists have been growing in 12 regions for MRIs, and in 7 regions for the CT scans. In total, nearly 70,000 patients are presently waiting for an MRI exam, be it an increase of 25,000 Quebecers since March 2012 (+55%), while the waiting lists for CT scans are stagnating at 32,000 patients (+2% for the same time period).
"For MRIs, the waiting lists are exploding in many regions. In the Capital alone, the delays have increased by nearly 522%! For the CTs, 7 regions in Quebec have experienced an increase since March 2012, and Estrie has the most detrimental situation, at 1,218%! It is a notice of failure for the Minister, as thousands of patients have been waiting for well over three months throughout Quebec; missing by far every target that Gaétan Barrette has set for himself. Under the Liberal monopoly, the access to care is inequitable; it varies according to the region of residence", regrets François Paradis. He highlights how crucial these tests are, since they help detect cancers and various anomalies in patients.
Yet Another Broken Promise
The member for Lévis recalls that during the last election campaign, Gaétan Barrette committed to refund entirely all charges for ultrasounds, MRIs, and CTs; to patients who choose to attend private clinics, effective immediately upon his coming into office. Two years later, this promise is visibly a broken one. "In light of the figures revealed by the CAQ, the Minister is forced to take action. It is simple, he is asked to stand by his words!  Today, the Health Minister is doing absolutely nothing to moderate the waiting lists, thus leaving thousands of Quebecers in uncertainty. Mr. Barrette, you are failing to deliver the goods", concluded François Paradis.
A Summary of the Hard Facts:
MRIs, since March 2012 :
– An increase of 24,900 patients: + 55 %
– Longer waiting lists in 12 out of 15 administrative regions:
o National Capital: + 692 %
o Montérégie: + 391 %
o Estrie: + 172 %
o Saguenay-Lac-Saint-Jean: + 161 %
o Bas-Saint-Laurent: + 72 %
CT scans, since March 2012 :
– An increase of 850 patients: + 2 %
– Longer waiting lists in 7 out of 15 administrative regions:
o Estrie: + 1,218 %
o Montérégie: + 329 %
o Abitibi-Témiscamingue: + 233 %
o Outaouais: + 177 %
o National Capital: + 152 %
o Lanaudière: + 52 %
o Bas-Saint-Laurent: + 51 %