What If We Reinvented Schools?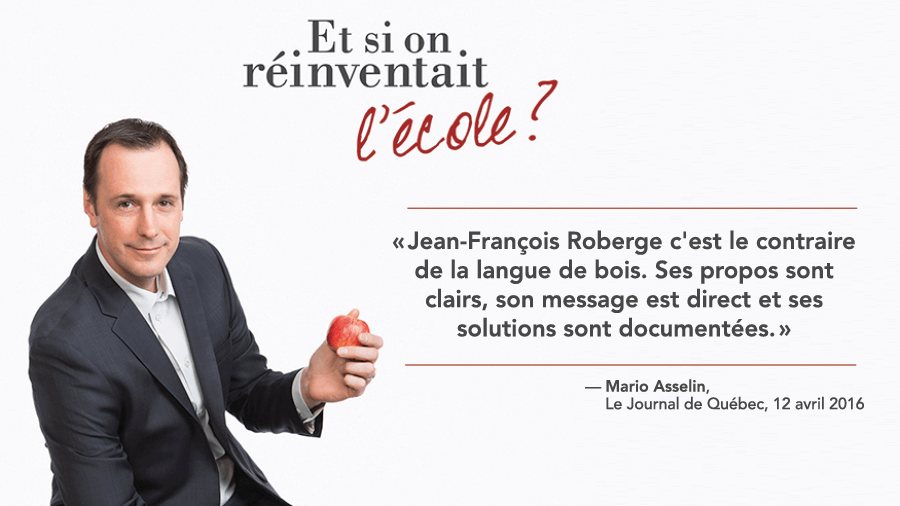 ---
14 April 2016
Last Tuesday, the CAQ's education critic and member for Chambly, Jean-François Roberge, has officially launched his third book: "What If We Reinvented Schools?"
The elementary teacher of seventeen years raises the toughest challenges that he had to face during his career.
He proposes many solutions, for reinvented schools to "orient, accompany and certify". He recommends to open kindergartens for 4 year olds in all schools, to create a professional body for teachers, and to put more emphasis on after-school activities.
A columnist in the Journal de Québec, Mario Asselin, says that in the book we find "the same passionate educator, who is as attentive and visionary as I have always perceived him to be. His work as MNA has not blemished his candor, his perception, nor his wit. His ability to revolutionize schools through a vision based on real experiences is a rare commodity in politics. The educator and politician aptly presents solutions, and provides brilliant explanations".
Jean-François Roberge has also appeared in a series of interviews to explain his efforts, such as Outaouais Now at 104.7FM.