The CAQ's Motion for Diafiltered Milk Is Unanimous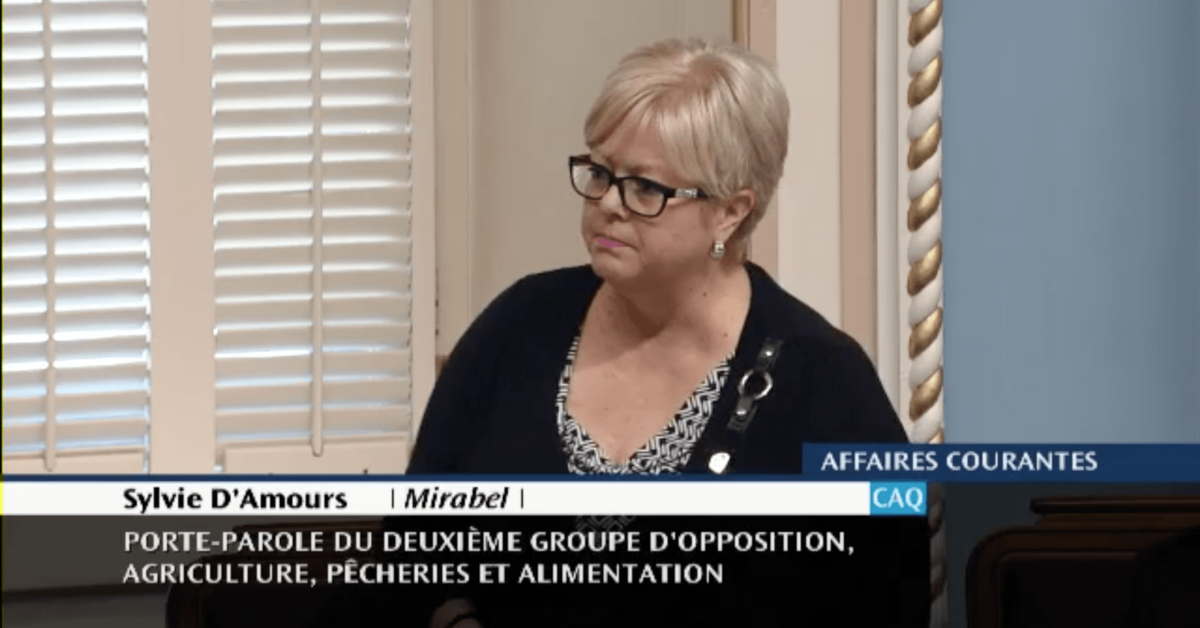 ---
13 April 2016
The National Assembly will urge the federal government to better harmonise the definition of diafiltered milk. This prerogative is made possible due to a motion submitted by the CAQ's critic for agriculture, Sylvie D'Amours, who has successfully obtained the unanimity of her colleagues on Wednesday.
According to the member for Mirabel, the Canadian Food Inspection Agency should consider diafiltered milk as a protein concentrate ingredient to cheese; as is already the case in the Canada Border Services Agency. The ambiguity that reigns today is harmful to our local dairy production, and deprives milk producers of about 200 million dollars in yearly revenues, regretted Sylvie D'Amours.
"I am proud to be supported by all my colleagues, regardless of their party affiliation. The work begins now; the federal government's action in the matter is long overdue. It is outrageous for us to be in this situation as a result of two organizations that are unable to reconcile! At the CAQ, we believe that Quebec's cheese doesn't have to be made with American diafiltered milk. Many processors are asking for the access of these products to be banned. Quebec's milk production is an economic sector that is far too dominant and substantial for our regions to let go!" stated Sylvie D'Amours.