The CAQ's Line 434: 10,000 Quebecers Already On-Board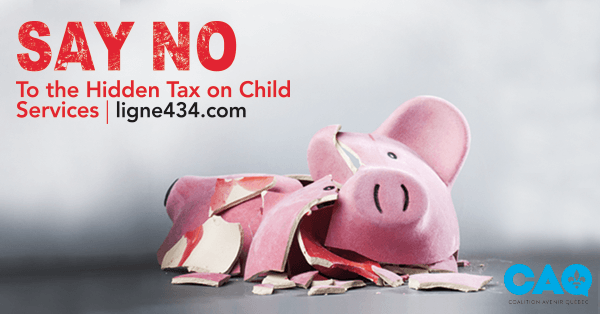 ---
3 March 2016
Coalition Avenir Québec has already rallied 10,000 Quebecers with its internet campaign "Line 434". It aims to inform parents, relying on subsidized child-care, of the tax shock imposed by the Couillard government.
The CAQ critic for public finance and member for Granby, François Bonnardel, considers that the effort is already yielding success early in March; in midst of the tax season. He invites parents who haven't had the privilege, to type www.line434.com and find out what is going to appear on "their" line 434. They can also sign the petition to contest this hidden tax on child-care services, imposed by the Liberals.
"We are proud to have the support of 10,000 parents and citizens, who are fed up of a government which since its election, has made increasing taxes and fees its trademark. The discontent is real, and understandably so. The people feel that their expenses and taxes are growing, but not their income. For many families, there is a surprise expenditure of $2,300, incurred in line 434 alone. It is unacceptable", stated François Bonnardel.
Only a few clicks away by computer, smart phone or tablet, the campaign "line 434" is within everyone's reach at http://www.ligne434.org/en/. In addition to signing the petition, Quebecers can denounce the Liberal government on the social networks.
Please take note that the member for Granby and CAQ critic for public finance, François Bonnardel, is available to answer all journalists' questions on the topic.