Fasten Your Seatbelts! A New Tax in the 450.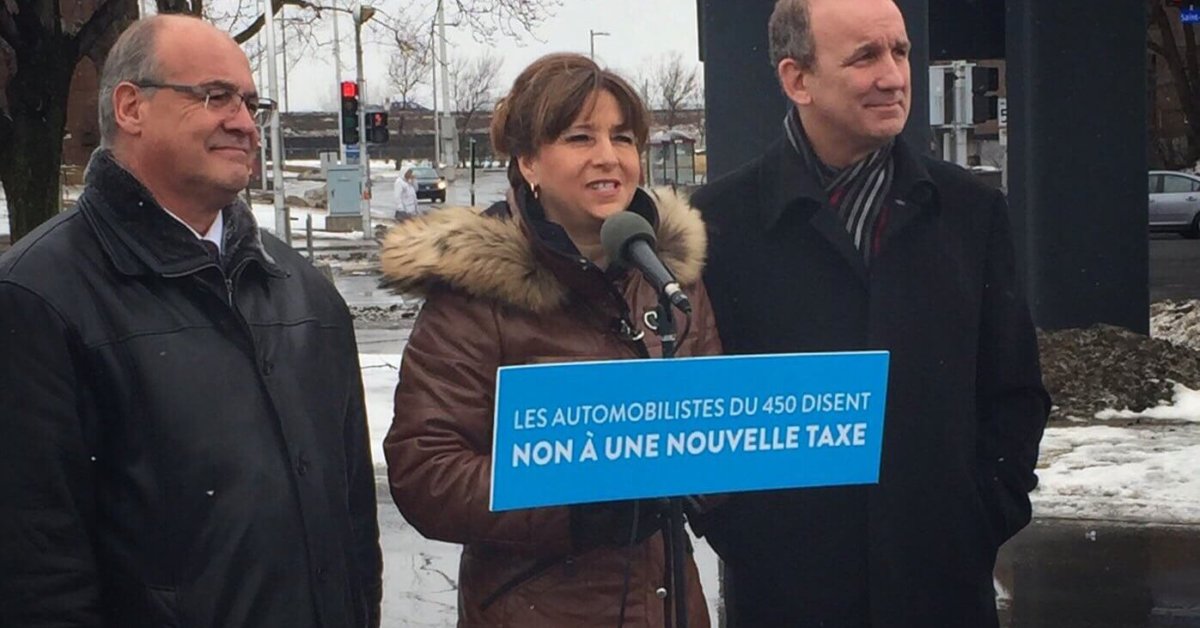 ---
21 February 2016
More than a million drivers from the 66 municipalities in the 450 area code will likely have to pay an additional $45 per vehicle, to finance Montreal's public transit.
MNAs Nathalie Roy, Mario Laframboise and Claude Surprenant require that the Liberal government abolish this new tax for motorists.
The CAQ members have vividly contested this sneaky new tax, proposed in the frameworks of bill 76, currently scrutinized at the National Assembly. This new tariff, which will be added to the vehicle matriculation, aims to finance public transit. It will be commanded and regulated throughout the regions of the Montreal Metropolitan Community.
"We must fight against greenhouse gas emission by developing public transit, but it shouldn't be up to already-overtaxed, middle-class citizens to foot the bill. Especially since many of these families cannot rely on public transit for their daily needs. Families in the South-shore and in the North-Shore can bear no more: With the Liberals elected, everything is at a high except their income", criticized Nathalie Roy.
The citizens living in both shores already pay $30 for public transit. These new measures will increase the sum to $75, like on the Montreal Island.
The population is invited to denounce this sneaky tax hike, at www.attachezvotreceinture.com.