Life in Politics: Behind the Scenes.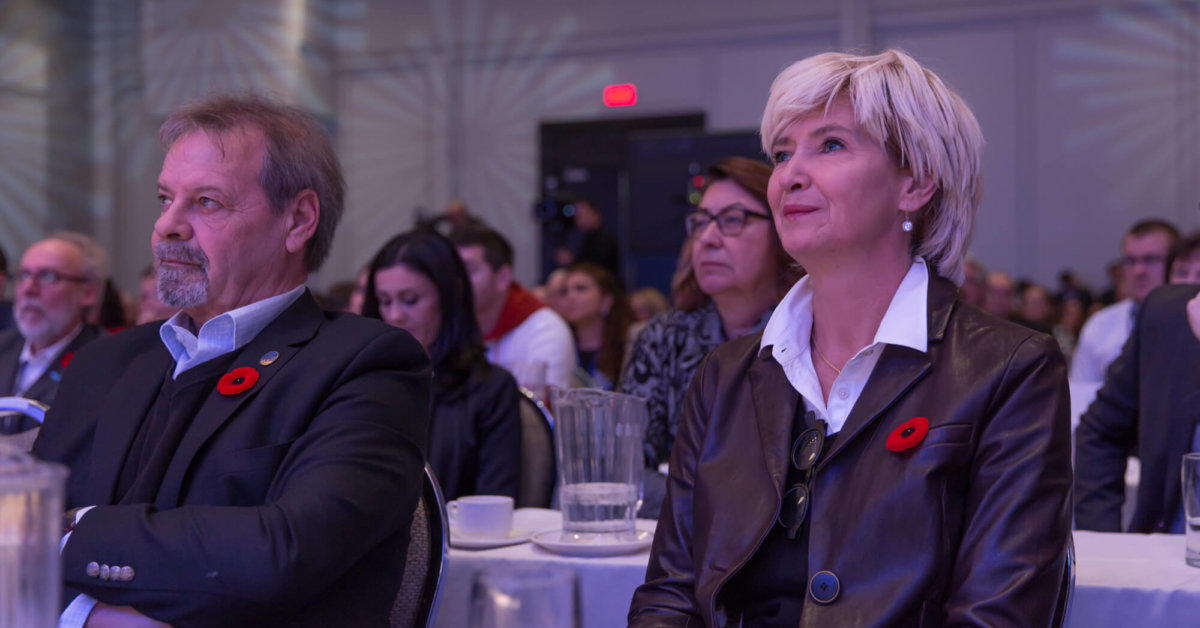 ---
20 January 2016
Isabelle Brais, the spouse of Coalition Avenir Québec's leader, François Legault, has unveiled the reality behind the scenes of a life in politics, in an interview with Paul Arcand on Tuesday morning.
Here are a few excerpts that appeared in the Journal de Montréal:
"He is a fighter. He is my Rocky Balboa, I cannot see him doing anything else. He truly wants it. He knows he can accomplish great things for Quebec", she says, speaking of her husband, François Legault.
"If my husband wasn't in politics, I would have liked to tend to the youth. In the right circumstances, I would help all those who are in the streets and I would try to open a specialised school for them."
"I am an economic patriot. I buy boots made in Quebec, jeans made in Quebec. I try as much as possible to purchase Quebec products."